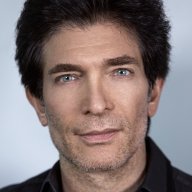 Site Co-Owner, Administrator
Jan 25, 2015
8,698
3,083
780
While living in Midtown Manhattan I received from a kit-car company in Keller, Texas a replica 1965 Shelby 427 S/C Cobra. I had Bellini at the time, and I never had a strong interest in classic cars or vintage cars or American cars.
But this strange situation at work came up and I had the opportunity to specify the colors and details I wanted on a Shelby Cobra kit-car. At that time I did not know about the different authenticity levels of Shelby Cobra replicas, or about the different build qualities available among different builders.
The guy that made my car was pretty incompetent. Although the car looked great and it had some cool specs (custom 430hp engine pulling 2,600 pounds, no catalytic converter, no muffler, straight side-pipes) the car was totally unreliable and borderline unsafe. Still I loved it! The car sounded like two Harley-Davidson motorcycles bolted together. The vibration from the engine was so ferocious that it would set off the motion detectors in parked cars as I drove down Second Avenue in Manhattan!
But out of the experience I developed an appreciation for what the original Shelby Cobras accomplished. And how can a sports car enthusiast not love a crazy powerful car with no muffler and no top whatsoever?
If I were buying one today I would make my life a lot easier and order a "continuation" Cobra from Shelby America in Nevada, and have one of their top dealers assemble the car and build and install the engine. Such a project costs about $150,000, but you get a truly authentic replica of very high build quality and mechanical reliability.
https://rmsothebys.com/en/auctions/...4-1965-shelby-427-sc-cobra-alloy-continuation
https://www.hagerty.com/articles-vi...t-in-a-2008-shelby-cobra-427-continuation-car
Would I get a high-quality continuation Cobra today? One of the highest-quality continuation Cobra builders is only 90 minutes South of me in Irvine, CA. I researched the subject a few years ago (which is how I know that a continuation Cobra by an experienced and top-quality builder is the way I would go), but, no, I would not go there today (although Tinka loves the Cobra!).
I am glad I had the wild (and stressful) experience I had years ago with the crappy kit-car I owned in Manhattan,* but I kind of feel "been there, done that" on this subject. Nowadays, I would rather drive Bellini.
* It was no fun to secure special, one-off approval in New York State to register with DMV a new production car with no muffler and no catalytic converter and no safety anything!