The Innuos Statement Server has been announced several months ago :
http://www.innuos.com/uploads/cms/docs/Innuos_Statement_A5_Flyer_2018-10_web.pdf
It has also been on demo at several HiFi shows and some preliminary audition impressions are available :
https://audiobacon.net/2018/10/10/rmaf-2018-innuos-zenith-statement-vs-zen-mk-3-music-servers/
It has just arrived at Hong Kong for about 1 week :
The Statement main unit and the external PSU are stacked together.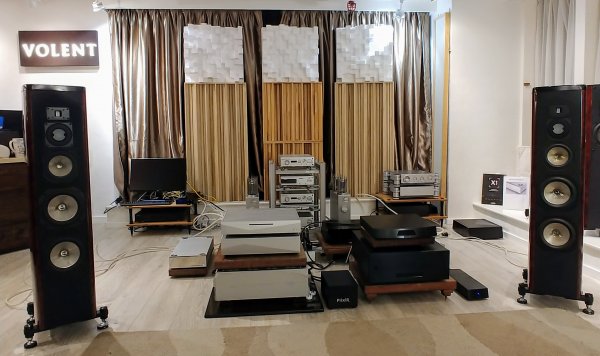 They are very heavy, particularly the PSU.
The chassis is beautiful and sturdy! CNCed and sandblasted so their edges are smooth.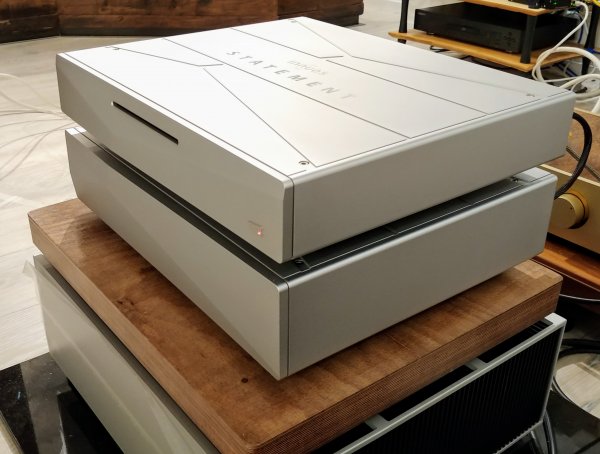 Their backs are neat and tidy!
There are two cables connecting the PSU and main unit. They look nice with excellent connectors.
The original footers of the two units are placed differently.
Are those underneath the main unit placed according to the Centre of Gravity?
The footers are different too.
This is footer of the PSU.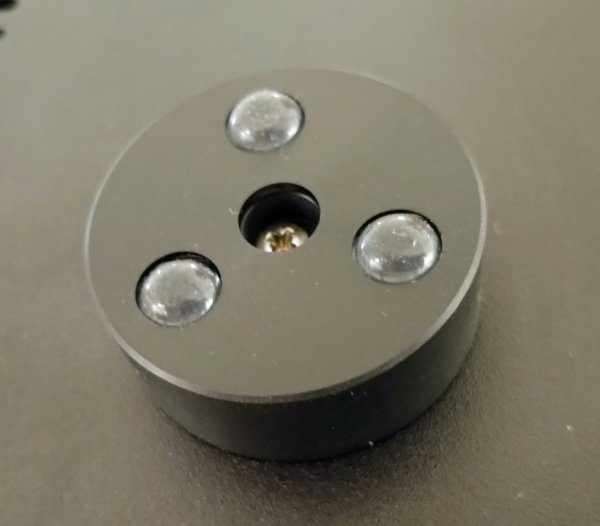 This is the footer of the Main Unit.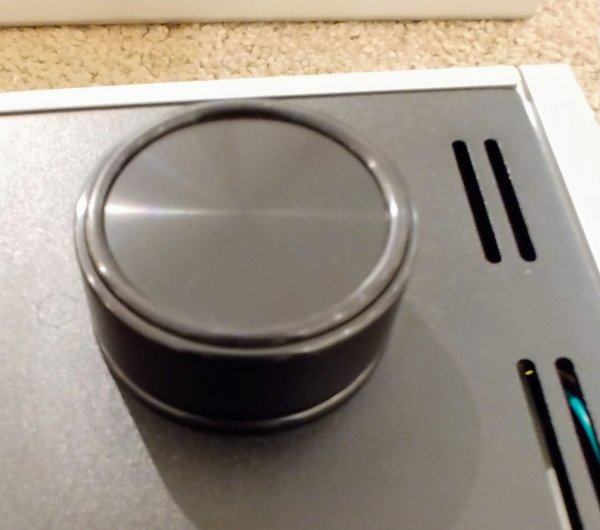 I enjoyed only a short audition of the Innuos Statement.
It's not yet ready for a serious audition because it's not fully burned-in.
Ben Lau of Volent HK said that the transformer in the PSU was huge and big Mundorf electrolytic capacitors were employed. They need serious "boiling".
The initial impression is that Statement is in the "Musicality Camp", quite different from the character of SGMS EVO and The Memory Player.
The sound is rich, with great density and musicality.
The only feedback I want to give to Innuos is that the two cables connecting the main unit & PSU can be made longer for easier placement.
The Statement is extremely well-designed and well-built.
Great potential definitely!
There is zero doubt that it's a flagship-grade server and a star in 2019!
Last edited: