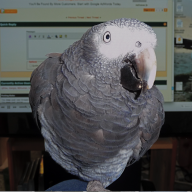 Apr 20, 2010
2,987
802
550
I got a sample of the Allnic Puritas cartridge to try out from David Beetles. I am currently running the Verito Z, which I am much enamored with.
The Puritas has some hours on it, so it is hopefully broken in.
I am no Fremer or Lavigne, I tend to be a one table/arm/cartridge guy without a vast stable of cartridges and tables/arms to reference, but I can compare it to my own cartridges that I have had in my system and others I have heard elsewhere (with audiophile ESP caveat applied).
Kip (Kipdent) is scheduled to come up here next week to hear as well. Kip has already heard this cartridge at RMAF and at Mike Lavigne's, so he can probably pitch in on his own after listening session. He has very much liked it when he has heard it in the other venues.
Two Good Ears (Stefano Bertocello) has also given some impressions at his site.
http://twogoodears.blogspot.com/2010/09/wjaas-related-new-king-allnics-new.htmla