Feb 24, 2015
1,878
446
315
As a young lad of sixteen years old living in Southern California I remember this concert at the Hollywood Bowl very well. The song, Feels So Good was on the radio everywhere, crossing over to different genre's daily. My "posse" of delinquents at the time contemplated heavily going to this show but in the end did not go. What a mistake that turned out to be!
Fast forward to now. We are in temporary living conditions while looking for a home and told myself I would not be setting up a kit while here. Well...in an effort to conserve space
in out storage facility I assembled a small system and grabbed three boxes of records without looking at the content and also my RSD purchases from March.
Now that I have a limited selection to choose from it has forced me to listen to albums that I have not listened to in a long long time or even at all. This album falls into the latter. I have hundreds of albums I have never listened to and I am sure I am not the only one in this boat. You know, those someday or would be a good album to have purchases. Again what a mistake this turned out to be.
I actually have two copies of this album for whatever the reason, probably forgot I had the first one when I bought the second. I have never listened to any CM albums ever, my only exposure until the other night was radio exposure. The copy I listened to is flawless as far as I tell and appears to be an original pressing.
When you read the liner notes it is a miracle this amazing recording even happened. They were unable to do a proper set up at the bowl as the LA Philharmonic was on stage the night before performing The 1812 Overture. So on the morning of the show they had to set up his amazing band, a large horn section AND an orchestra, get set up for a one take recording as it was a one night only show. It was a hundred degree day and equipment and instrument failure was occurring. Most of the musicians outside of Chucks immediate core band had never worked with or played for him...ever. They had one day, July 15th, to rehearse in A&M studios before the show on the 16th. Some of the material on the album they never even rehearsed, live on the album was first time playing it. The band stayed at a very hotel close to the venue so as to not be late for the show. I am not sure how it is these days but back then is was a nightmare to get in and out of that place. Last time I was there was to see Shania Twain when she was the hot item.
The Hollywood Bowl is, to me a pretty magical place to see a show. I have seen many a show there, interestingly enough, never classical. I have seen rock, jazz, country and even Monty Python there. Its great outdoor venue with a great vibe.
So...the other night I put it on the platter for the first time ever and am so kicking my own ass for not doing this a decade or so earlier, I have missed out on so much musical enjoyment on this all out Jazz jam. This is such an amazing album, his core band is unbelievably tight and talented. The horn section is amazing. The recording itself is pretty damn amazing, I am still blown away by it and have been playing the hell out of it since. I have been streaming and turning up the volume on the headphones since cranking the speakers up is out of the question at the moment. The energy that comes out of this performance is amazing, its a must listen! I only have two reservations about this performance, first since its a one off show I wish they had mixed it as the complete show versus editing it as individual songs with silence between cuts and second what a treat it would be if there was a video to go with this amazing performance. I think a remix is impossible as most of his masters were destroyed in the fire at Universal in 2008, heart breaking how much was lost in that fire.
If you have never listened to this album, you need too and loud if possible, it is a magical moment in music history.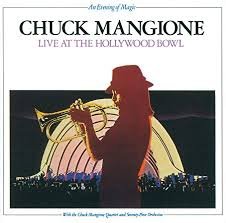 Last edited: