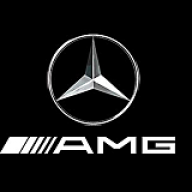 WBF Founding Member, Pro Audio Production Member
Apr 26, 2010
6,758
146
63
So much has been said about vinyl lately I thought I'd start a thread on archiving vinyl and old tapes.

There is another thread asking what IS the samplerate/bit-depth of vinyl. Well my take is anything you want it to be. I say that because one size does not fit all. Why record your vinyl at 24/88.2 if your DAC only does 96k? I'm a firm believer that every DAC (and ADC) has a sweet spot. No converters do all samplerates well. if they did, they would have 2 seperate systems for 44.1 and 48k integers. Or they could just upsample everything to 10M! Also you will need to figure out how you will capture this signal, hardware of software.
Chosing the correct A-D can be frustrating at best. Let's start with the easiest question. What are you going to use to spin your vinyl? Is your turntable the best it can be? if it is, then the next step is how do you listen to your turntable. Do you use an external phono pre or do you plug it into your Integrated amp or Receiver that has and internal phono pre?
If you use an external phono pre, does it have RCA or XLR output? This will determine what A-D is right for you.
I'll start with something simple. Use a standalone recorder with it's own A-D converter. Korg makes 3 excellent recorders, the MR-2, MR-1000 and the MR-2000s. Each of these has internal hard drives and each can accept RCA or XLR input. Another choice would be an Alesis Masterlink. These also have internal hard drives and facilities for RCA and XLR input. You can get them pretty cheap now on eBay and such. There are still cheaper units by Tascam and others that will work as well. How much time and effort you want to invest will be the deciding factor.
Now lets get more complex. An A-D converter going into a computer. So much has been said about DACs, let's use that logic the other way around. You can get converters that interface by USB, Firewire, AES/EBU, MADI..etc. Just plug the analog in and get digital out to your computer. Reverse logic.
Some of the good solid A-D converters for not a lot of money are by Beringher, Tascam, Apogee and Benchmark. These converters are less that a grand (i think) and will do a very commendable job. Once you have mastered the vinyl/tape archive process, I know you'll get the itch to extract even more information from those grooves. The sky is the limit. Even the Burmester phono pre has a built-in A-D so you can plug it in directly to your computer. You're looking at $25k though! Too lofty for most of us.

I'll follow up later with more A-D choices and get into software as we go.
Last edited: