But have to do that compare another time...
Earlier this week the guys from my dealer came and wanted to try (to sell ;-) ) the Graham Phantom Elite on my Techdas AF3premium.
They mounted the Grado Epoch on the Elite. Adjust it for some time till we were happy..
Wow what a sound, this is a very good combination. Superb drive , slam and very good macrodynamics. Microdynamics maybe just a tiny bit behind the SME. Also the bass is much more rolling now, in a musical way. Allmost to much...
To control the bass Michael tried some different adjustments,vta/vtf etc. But we loose all the magic, so back to the first setting.
We decided to try another way..
While we were with a few men we moved the speakers and after that the sound was much better. The speakers are now at the back 26cm (10inch) more closer. Also less toe in. The bass is much more contolled. Higher midbass is more powerfull now. Soundstage is a bit less wide but more grip.
Overall a very good day. Still learning the system, still work in progress.. still , but not allways while learning, fun
gragra..
grado on graham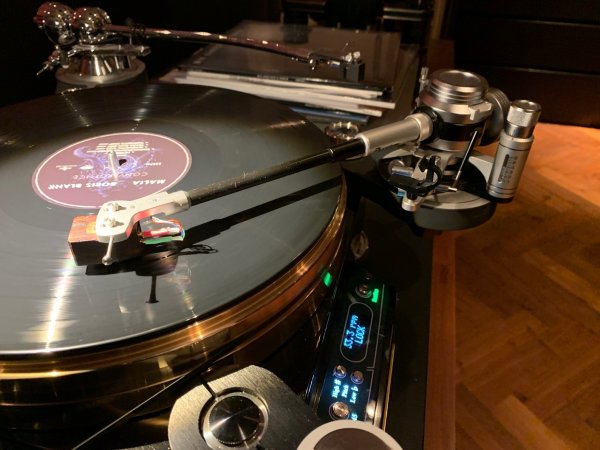 Last edited: