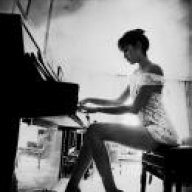 Feb 8, 2011
21,137
435
83
I'm starting a new thread on Airplanes, all planes from the very first beginning to today...2020 and beyond.
It is open to everything that fly; jets fighter planes, passenger planes, helicopters, drones, gliders, ...everything from the first built in aviation history.
This will be a very huge thread.
I'm going to start with the Concorde first. Why? Because it was a magnificent plane, a supersonic passenger plane based on super jets with super aerodynamics. We are going back in times around the 1950s, then 1965 and 1969 and up to 2003; for the Concorde.
▪
https://en.m.wikipedia.org/wiki/Concorde
Number one question: Did anyone here ever flew aboard one?
This thread is not just about the Concorde, it's only the plane I picked first to start, that's all.
If your interest is large, if your time is on your side, if you read the Wikipedia introduction on the Concorde, the travelling trip is super interesting because of the highly technical developments from seventy years ago, the other related super fast planes during the development, its influences, ...some amazing engineering of physics, mathematics, biology, altitude, speed, environment, fuel burning, trust power, investments, costs, profits, etc.
Any plane, any flying object, any speed, any size, anything above ground without touching it that you are fascinated with, you are more than encouraged to share with the rest of us, also super fascinated on aviation's history and all the planes that are inside that history, part of our lives yesterday and today and tomorrow.
* This is a test; "I'm going to dedicate the next two years of my life in feeding this aviation thread" (with a touch of super interesting information), and without abandoning two of my greatest passions...music and films (Audio & Moving Picture). Besides, the Concorde had a supersonic boom, and was moving super fast with great elegance (sound and style).