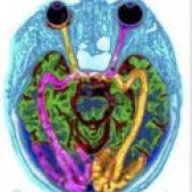 Apr 20, 2010
1,634
707
275
Yes, this is not a misprint. This is for AXPONA 2019. The show runs from April 12-14, 2019. When I'm in Chicago, I often look to see of there is anything happening at the Chicago Symphony that's interesting. There is a program on Thursday evening April 11 that caught my attention as it features one of the best young pianists out there, Benjamin Grosvenor, making his debut with the CSO, playing Chopin's 1st Piano Concerto (the piece that made Martha Argerich an overnight star when she recorded it for DGG in 1961). The full program is listed below.
The reason for this post now is that single tickets just went on sale for the CSO this morning. I was stunned to find that for April 11th, there were several tickets available in Box K. This availability is as rare as it gets and this is a Box I have sat in twice previously. Seats in concert halls anywhere in the world don't get better than this. So I bought 6 tickets. Just to be clear, the seats in the Box of 12 are unreserved. First come first served BUT it is expected and explicitly stated by the CSO that patrons are expected to rotate seats between both halves of the concert. This has never been a problem for me as other patrons in the box usually care as much about specific seats a they care about speaker cables. Regulars are unfailingly polite, especially to guests who travel a considerable distance to hear their orchestra. Bottom line, it's no problem especially if we get there when the doors open at 7:30 as we will likely grab the seats of our choice. (Plus there's a back-way in that is usually particularly effective!)
Steve is interested in going, so I'm offering 4 tickets if you are at all interested. I thought it would be fun to meet for dinner at 6 pm before the concert at a restaurant near the CSO.
Rather than communicate in this thread or PM, it's a lot easier to use my private email:
mbw817@yahoo.com
Other logistics. Downtown Chicago is about 35-45 minutes from the Renassaince Hotel in Schaumberg, Il. The minimal booking there is for 4 nights. I booked the Embassy suites, which is walking distance to the Renassaince (which is where the show is) for about $125/night and there was no minimum. The price is actually less than the price if you book through AXPONA! I should also add that on April 11th, I will stay downtown in at Palmer House which is about 2 blocks from Symphony Hall, as its very easy to get to by Metro from O'Hare for about 7 bucks. I'll head out to Schaumberg by taxi/Uber the morning of the 12th and stay there once the show starts.
Let me know your interest as its first come for the tickets. The tix are $220 each.
Marty
*********************************
One of the world's most sought-after pianists with "virtuosity beyond his years" (Los Angeles Times), Benjamin Grosvenor makes his CSO debut with Chopin's elegant First Piano Concerto. Esteemed conductor Emmanuel Krivine leads Zemlinsky's lavishly scored symphonic fantasy The Mermaid, based on the fairy tale by Hans Christian Andersen.
PROGRAM
Berlioz Roman Carnival Overture
Chopin Piano Concerto No. 1
Zemlinsky The Mermaid
PERFORMERS
Chicago Symphony Orchestra
Emmanuel Krivine conductor
Benjamin Grosvenor piano