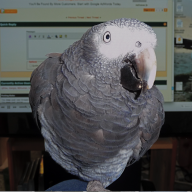 Apr 20, 2010
2,836
580
570
I bought one of these. They come as 230V, but a 40 dollar voltage scaling transformer on ebay can be used to adapt them to 120V use. They can also be rewired internally for 120V use, but I didn't want to bother and the step down transformer also acts as an isolation transformer for the unit. You might ask the manufacturer to ship it as 120V.
Compared to most of the hi end stuff that sells for very high prices here in WBF Audio Monaco, these are currently selling for chump change.
They are based on the Nelson Pass-Sony VFET designs, using NOS Sony VFETS. I heard the behemoth unobtanium Pass VFET at the California Audio Show, and loved it. I thought that if they ever built a scaled down version, I would like to buy one. This Thai manufacturer has done just that, using the Nelson Pass circuit designs and most of the same recommended devices.
As a Pass push-pull design, it likely goes into Class AB at a much higher rating than the nominal class A rating. Based on the number of devices, I would guess it does low distortion transients into the 80 to 100 watt range.
Playing it very loud, as much as I could stand, full range on the crossoverless 89 db@4ohms efficient panels of the Analysis Epsilon speakers, with classical music, it never showed any signs of stress or clipping.
Just when typical solid state amps of almost any description seem to go bitter, the VFET amps just go sweeter, deeper into the tonality, and faster, with uncanny 3D soundstage separation and ability to identify and isolate separate instruments and their signature tones. Solid State dynamics without solid state stripping, but even faster and more detailed. Use it with a directly heated triode preamp, and be prepared for an involving audio experience unrivaled by just about anything out there at any price.
Mine has build quality as good as my Pass Labs First Watt M2, and sounds a lot better. It is is basically in the identical fascia to the First Watt products.
I was going to buy a second unit, but I have a vintage Sony TAN 8550 being rebuilt, and I have no current use for an extra one.
Buy one before the prices start going up to where they usually go for top notch audiophile product. The main risk is difficulty with warranty and shipping etc., but my sample has been rock solid for the several months I have been using it and just sounds better and better.
http://www.ebay.com/itm/VFET-AMPLIFIER-2SK82-2SJ28-2SK170-2SJ74-/252244603631?