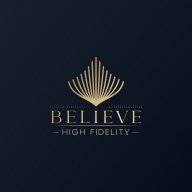 Nov 19, 2015
1,499
151
63
Greetings WBF members!
We are so unbelievably pleased to announce the that as of August 1st we will be distributing the Pink Faun Music Server in North America. We have been following a few brands, but on my last trip to Munich and many conversations with many potentials only Pink Faun delivered and it showed with several best of shows in the Aries Cerat room.
We like people who are passionate. Who take it to the extreme and when they offered that level of performance and support customization as well for any output, well you have yourself a Believe High Fidelity worthy product!
We ordered the first unit in a luscious Lamborghini Orange and the build quality is maxed out on this 2.16 with upgraded UL Noise OCXO clocks. Roon OS native, fully customizable settings, and network support for a truly headless server. Even the packing job was the best I have ever seen to date. Contact us for more information!