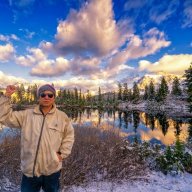 Dec 9, 2018
642
515
170
61
I am listening to above music through Sr1a after listening to same one through my Lansche 4.1 speaker.
It appears that Sr1a driven by Crown XLS2502 has more speed than my 2 channel speaker system.
Thus it is fun to listen to Sr1a.
No more purchase of headphone after Sr1a.
This is my endgame headphone.
Although, I also enjoy nuanced details out of Stax 009s driven by Kgsshv Carbon amp, Sr1a give fast and exciting sound.
I will spend my time on getting good sound out of Scaena 3.2 speaker with ribbon drivers.
Last edited: