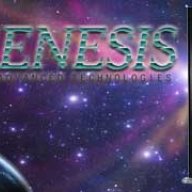 WBF Technical Expert (Speakers & Audio Equipment)
Pancakes are the simplest of Sunday breakfasts in the Koh family - just pancakes lathered in maple syrup and a cup of tea. Simple is easy. I'm known for saying "as simple as possible, but no simpler".
However, for the simplest of breakfast - you need the best of pancakes. No store-bought mix is going to even remotely approach "Daddy's Pancakes" for my kids.
I start off with King Arthur Flour (never bleached, never bromated) and Grace Harbor milk (local, family-owned, pastured cows).
Here's the way to make light, fluffy pancakes with a depth of texture and flavor that you'll never forget. Crispy on the outside, light and moist on the inside.
In a large mixing bowl, sift together 2 cups of all-purpose flour, one teaspoon of baking POWDER and half teaspoon of baking SODA.. Mix in a tablespoon of sugar and a half teaspoon of fine sea salt (or I like to use freshly ground Himalayan pink salt).
You'll need two more mixing bowls - one medium and another large. You'll also need 4 tablespoons of melted butter - use European butter as American butter has too much water and not enough flavor. I use Kerrygold, but others will work just as well. To melt the butter, I put it into a small glass bowl and microwave it for 2 minutes at low power.
Carefully crack three large eggs one at a time. Separate the whites into the medium bowl and the yolks into the large bowl. With a hand mixer, whip the egg whites in the medium bowl until they form stiff peaks (sort of like if you were going to make meringue).
In the large bowl (with the three egg yolks), pour in two cups of cultured buttermilk, half a cup of yogurt and a splash of whole milk. Use the hand mixer again and mix until the dairy and milk is uniform. While mixing, slowly pour in the melted butter.
Next step is important. FOLD in the whipped egg-white into the milk/egg mixture using a rubber (most likely silicone these days!!). It should still be lumpy when you're done. Pour the dry flour into the mix and continue to fold the mixture together. It should end up lumpy, but fairly consistent.
Optional, in a mortar and pestle, crack a handful of roasted macadamia nuts. You don't want to use a food processor as you want some larger pieces, other smaller pieces, and the mortar and pestle will release the oils better for more flavour....... fold this into the mixture too for an even lumpier batter
Fry over medium heat (on the low side of medium) in a non-stick pan until the pancakes bubble.
Flip once only! For crispy on the outside and fluffy on the inside, I use a carbon-steel frying pan. A teflon non-stick will work, but the pancakes will be less crispy on the outside. You'll have to adjust the heat depending on your pan and stove top to make sure that the pancake doesn't burn by the time it has to be flipped. Deep brown is OK as the sugars in the mixture is going to caramelize.
Enjoy - with a generous helping of good maple syrup. The recipe makes about twice this amount. My kids started eating while I was cooking up the batch......