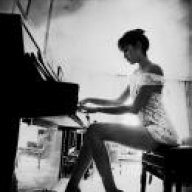 Feb 8, 2011
21,095
420
83
•
http://www.sony.ca/en/electronics/blu-ray-disc-players/ubp-x800
Get closer to reality | Discover new depths of realism
I have been following this Sony Universal (it also plays SACD and DVD-Audio) 4K Blu-ray player since the very beginning, and it has many satisfied customers.
MSRP: $299 USD plus you get two free 4K Blu-ray titles (value of $50/60) to choose among sixteen 4K BR titles (some are the full package, including the 3D BR version).
From my extended readings this is a tremendous value for 4K videophiles (plus it has streaming apps).
I know, $300 is like the price of only one footer under your CD player (you need three or four) just to isolate it from airborne vibrations.
But don't let the price discourage you; this is high end picture, the best, for almost free.
Sony supports it though firmware updates. Dolby Vision is not part of the deal. But the video chip supposedly can support it.
Read the specs, it's not a feather player of around two pounds like most other plastic ones.
And read the owner's reviews; you'll find out that the average of positives is very high.
I wouldn't hesitate to get this one as my first 4K Universal Blu-ray player.
It's not a $30,000 Blu-ray player here, it's a $300 fully complete universal 4K/HDR/3D/SACD/DVD-Video\Audio/Streamer Blu-ray player that includes two free 4K Blu-ray titles.
I know, 99% of the members here are going to dismiss it when they see the price...they won't even consider.
Right now the most expensive 4K Blu-ray player costs an astronomical $600 (roughly), or double of what this Sony costs.
And if you wait say till later on in April, there's supposed to be another one costing even more (quadruple), around $1,200 and weighting twice (roughly).
________
It's funny: Some CD players cost $100, others $85,000+
But with BR players nothing costs over roughly $4,000 for the best modified ones with premium tubes.
The average is between $200 and $400 ($500 and more being the ultra high end).
Anyway, @ the end what counts is the best picture...right. It sure does to me when I buy a video machine.
I wish they would make BR players that cost $10,000 and $20,000 and $40,000 for the ultra extra high end clientele who only demands the top very high best.
This Sony UBP-X800 is 99.99999999% of that except for the very extremely low and disconcerting price of a bag of fancy peanuts from Madagascar.
Put a 4K BR disc in, press play, and enjoy the realism on a higher plane of picture's and sound's caliber @ the movies.
:b