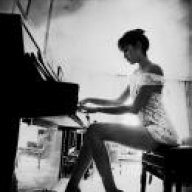 Feb 8, 2011
19,596
128
63
I like the stock markets, the activity, the adrenaline rush, the money exchanges, the entrepreneurs, the investors, the dealers, the buyers, the sellers, ...everything that has to do with businesses and economics.
I like good solid products, healthy products, quality products, innovation, creativity, beautiful designs, practical products, enduring products, good solid sounding products.
I like people involved in everything solid, I like strong family ties.
I like life with the good people and good products they make in it. I like people working for peace, for health, for the best planet in the universe.
▪
10 Powerful Ways You Can Earn Credibility in Your Industry -

by Lolly Daskal