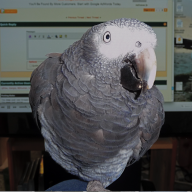 Apr 20, 2010
2,315
111
63
This is one of those setups that I wanted to hate. Why? I guess I just need something to hang my audiophile antipathies and inferiority complexes on.
Anyway, I would describe it as the best iteration of the audiophile skeleton sound I have heard to date. Enormous imaging, good three dimensionality, very detailed, good startle factor, smooth with nothing too negative to disrupt and annoy my audiophile zen.
I think when the audiophile skeleton sound gets detailed and unobtrusive enough, it gives the brain some room to synthesize the meat and bones while still providing high information retrieval.
Still I would say it is the kind of sound that audiophiles like and look for, but that does not necessarily resemble what you would hear anywhere in real life, but really, who cares if it is that good.
So in spite of myself, I would give it the best for overall iteration of a kind of audiophile ideal for this CAS 2013 show. So hang me. I hate you YG Acoustics and Ypsilon.
I am still trying to figure out what those two big tubes that looked like mercury vapor rectifiers were for.