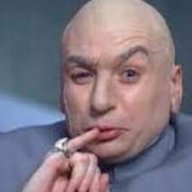 Site Founder, Site Owner, Administrator
Mar 31, 2010
43,841
16,398
6,105
By PETE HAMMOND | Deadline.com

Could The Book Thief come out of nowhere to pull off a heist in this year's Oscar race?
While distributor 20th Century Fox seems to be putting most of its marbles on this weekend's New York Film Festival launch of their big Christmas Day release, The Secret Life Of Walter Mitty, the studio has concurrently picked another festival , the lower profile but respected 36 year-old Mill Valley Film Fest, to World Premiere their stealth entry into awards season, The Book Thief. It played to a huge standing ovation at its Thursday night unveiling on the Northern California fest's opening night. Tonight co-star Geoffrey Rush will be the subject of a tribute there. Based on Markus Zusak's #1 best selling novel the story, set during World War II Nazi Germany , finds a young girl seeking refuge in the world of books while her family hides a young jewish man in the basement of their modest German home. As they did earlier today with Mitty, Fox has had simultaneous screenings on their lot for bloggers and critics which is where I caught it yesterday.
To be honest this one has totally flown under the radar for me. A Fox 2000 production it is the rare serious family drama going out through a major studio, and the even -rarer non-animated film the whole family can – and should - see. Fox may think they have bigger fish to fry in the Oscar race but this one could be a real sleeper. I see definite Academy appeal in this story (beautifully directed by first-time feature filmmaker Brian Perceval of Downton Abbey) if Fox campaigns it smartly and gets it seen. They have hired publicity firm 42 West to aid in the cause. This kind of smaller quality non-star driven drama is usually more the fodder of Fox's specialty division Searchlight or a Sony Classics. But last year Fox 2000 produced challenging material with another beloved book, Life Of Pi and delivered stellar results -both awards-wise and at the boxoffice.

In addition to another Oscar-worthy performance from Rush (he already has one for 1996′s Shine) playing an ordinary German father who has not yet bought into the Nazi regime, there is a fine turn from the ever-reliable Emily Watson and a breakout leading role for Canadian actress Sophie Nelisse as the title star. Coming from the studio which found a lot of awards success in 1959 with another WWII Nazi horror story about a young girl and a book called The Diary Of Anne Frank, this one is equally moving and memorable. Originally it was thought to be planned for 2014 but apparently Fox took a look and decided to move it into prime time for Awards flicks with a November release.

"We only wrapped on it in May or June (on location in Germany). And John Williams is still tweaking the score but it played beautifully here on Thursday night at the official premiere," Rush told me when he spoke to me earlier today before his Mill Valley tribute. "I hadn't seen any of it apart from a little bit during looping so it's always a little exciting and unnerving at the same time. You have 600 strangers sitting around and you can gauge that their level of involvement was very, very nice. It got a standing ovation and I'm told that is not part of the Mill Valley norm. Sometimes people leap to their feet in certain contexts or Broadway – it's part of the ritual – but they said 'no, that's a really deserved accolade'. It was exciting for us." Ironically Rush had missed the Sundance debut of his Oscar winner Shine 17 years ago and caught it for the first time when it played Mill Valley. That worked out okay so maybe this is a good luck fest for him.

Rush hadn't read the book, despite the fact the author is a fellow Australian. But when he got the call he did and found it to be an astonishing piece of literature. His 19- year old daughter and her friends had all read it and told him it changed their lives, so he thinks the film should have great appeal for younger audiences, more than usual for this type of film. "It's good that such difficult and complex subject matter has that appeal for a younger generation. It's a pretty powerful journey , it doesn't pull any punches on the first page of the novel or the screenplay, " he said about the challenging material but is hopeful the studio will find a way to get an audience for it. "I think Fox 2000, I don't quite know what their charter is. They did The Devil Wears Prada, then Life Of Pi and now this. I can't quite pick up the house style. I think they are very excited though by what they've got and we're loving now that it's out and people are going to get a chance to see it."

A big plus is the score by 48-time Oscar nominee and 5-time winner John Williams. It will likely bring him his 49th nomination. He does very few scores now outside of work with Steven Spielberg or the occasional blockbuster. But Rush tells me this is a job the composer actually sought himself. "I think I am right in saying that he contacted the producers and said 'I read this book and I know you are making a film and I would really like to write the music for it' , so I think they took that as a plus," he said.
Rush,who was most recently Oscar-nominated for his role in the Best Picture winner The King's Speech (which also had a sneak attack on the 2010 race), is no stranger to festivals or the pace of an awards season. He flew in from Sydney and Thursday and goes back Sunday , a quick trip but he wanted to be there for the World Premiere of this one. And his tribute. "It should be nice. They told me they have put together a 'sizzler' for the tribute, that's a word I've never heard. I hope they don't throw a steak at me," he laughed.