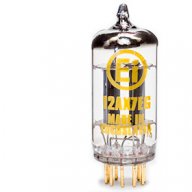 Super Moderator
Staff member
Dec 25, 2011
4,925
129
485
Hello all and good evening to you. I have spent the majority of my time getting to the point I am at with my main rig at home. Now that I am close to being "done", as I feel any move will be just a waste of money and a lateral move for just a different flavor? I am moving on to the next "want" on my audio journey.
I have a 2004 Chevy Silverado 2500HD that I would like to install/design a very nice sounding system for. Normally, I do not even turn on the radio when I am driving but that is about to change. I'd like to bring my standard cab truck up to current technology, as it relates to audio and the advances with convenience (Streaming Tidal, Bluetooth, GPS, etc.). I have listened to probably 40 sets of speakers in the past couple of months and not one of them really impressed me.....until I heard a set of Focal (of all brands) in a Honda Accord the other day.
I was finally impressed by a car audio speaker! My goal is to have a car audio system that would give me *most* (80-90%) of what my rig at home is capable of. I believe this might be a realistic and achievable goal after hearing the Focal's. The system I heard was the 2 way Focal speaker setup, with an appropriate amplifier. No sub was used in the audition. The doors were dampened and no additional gimmick or product was used. Just a Kenwood Excelon Reference receiver (DDX9907XR) set to a flat response (no EQ used), an unknown class D, 5 channel amplifier and the 2 way Focal speakers.
Not a bad sound at all, not ear piercing with outstanding punch for a driver that size. The mids were actually surprisingly good (for a car speaker). Even at high to really high SPL levels? They didn't seem to break up, although they are nowhere NEAR as refined as the home rig.....but alas, this is car audio. Different beast, different world. They were clearly and without hesitation the best I have heard so far...
I am looking at getting the 3 way Focal speakers (ES165KX3), a JL Audio 12" thinline sub (12TW3-D8), a 5 channel JL Audio amplifier (VX10005I) and I will build my own sub enclosure (tight fit in a regular cab). The receiver has pre-outs and is ready for high-def audio playback. When you add in the wiring and everything else needed for the install, I am looking at a price tag of about $6,500-7K. Here are the Focal speakers I am interested in...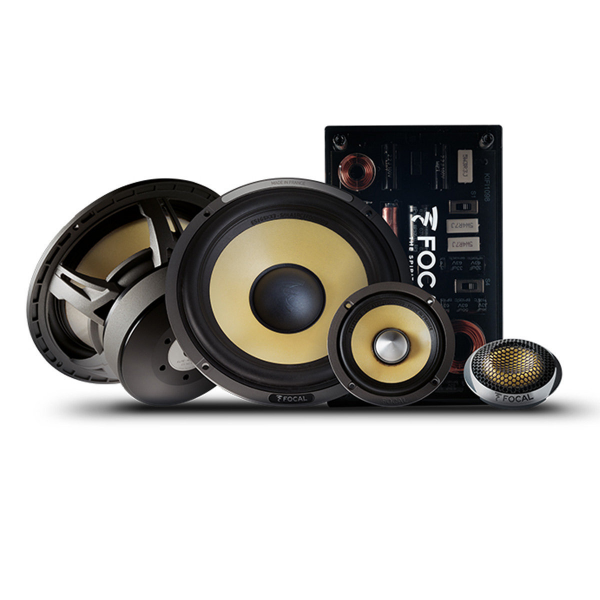 I know this mat be a long shot on this forum but I thought that it wouldn't hurt to ask...
Given your experience, is there anything here for a decent car stereo system that you would change without breaking the bank/budget too much? If so, why, if you do not mind me asking.
Three points before you answer -
1 - I HATE boom at the bottom
2 - I am more interested in sound quality (musicality/accuracy) over any other aspect
3 - Brand names and price mean nothing to me, other than staying within a reasonable budget. It's ALL about the end result as to what hits these ears.
Thanks for taking the time to read this and thanks in advance for any input/experience you may have to offer.
Tom