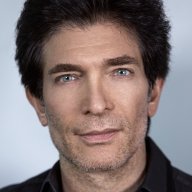 Site Co-Owner, Administrator
Jan 24, 2015
15,228
12,026
2,665
This commentator reviewed Chesky's
The Power of the Orchestra
(RC30) and reported that it sounds "lifeless, compressed and thin-sounding." He concludes: "Chesky is one of the WORST AUDIOPHILE LABELS in the history of the world."

Click Here to See Our Favorite Pictures at an Exhibition More Reviews and Commentaries for Pictures at an Exhibition Sonic Grade: F Lifeless, compressed and thin sounding, here you will find practi…
I truly am baffled by his report. His views are the mathematical opposite of my views on the early Chesky classical reissues. RC30 is one of my favorite classical records ever, for both sound quality and performance quality.
What do you make of this article?
What is your opinion of the sound quality of Chesky RC30?