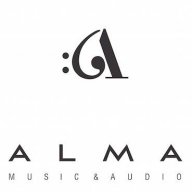 Industry Expert/VIP Donor
Jul 8, 2011
3,691
698
1,200
Have you guys seen this?
http://www.enjoythemusic.com/superi..._Momentum_Phono_Stage_Preamplifier_Review.htm
Investing On The Very Best

Yes, $28,000 is a great deal of money to spend on a phono preamplifier. It's a great deal of money to spend on anything. I know for a fact that there are audiophiles that would consider the D'Agostino phono preamplifier a bargain, at least when it is compared to some others -- since one can spend twice as much on a phono preamplifier if they want. Still, it seems to me that the D'Agostino Master Audio phono preamplifier is reasonably priced when one considers what went into designing this preamplifier, when one considers what goes into building this phono preamp, and especially when one hears what this phono preamplifier is capable of when playing one's records through it. If I had the money I would purchase this phono preamp without a second thought. It isn't perfect, as it lacks a remote control and only has one output. The Dan D'Agostino is the current champ, though, and therefore is highly recommended to all that can afford it. And even to those who can't.



I've been living with this baby for a while now, and I knew it was good, so I'm glad to see the reviews corroborating my impressions