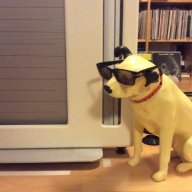 Apr 23, 2022
140
108
45
61
I own a Ferrum Hypsos power supply, which is pretty good.
I am looking for a replacement for it's dc cable.
A y-shaped cable to run both swisscom internet box and upcoming Taiko switch.
I would like to avoid Ferrum's dc cable splitter - more contacts, longer leads …

Ferrum has added Yatono dc cables from Japanese Brise brand to their certified products.
Has anybody tried Yatono dc cables?

Then there is Sablon. They offer a dc cable. Opinions, recommendations?
I do like Sablon power, usb and LAN cables a lot, might be a safe bet.

Ghent? Duelund wire? Many options.

Your recommendations?
Cheers & thx for your input!