​
Bartók 2.0 Streaming DAC and its cousin, the Bartók 2.0 Headphone DAC​
Bartók began with a singular vision: to combine dCS's past, present, and future, distilling 30 years of innovation into a beautiful, flexible, and future-proof design. Combining a network DAC, Music Streamer, Upsampler, Pre-amp, and (optional) Headphone Amplifier offers a remarkable experience for both headphone and stereo listeners.
Designed and hand-assembled at dCS's headquarters in Cambridgeshire, England, the Bartók 2.0 is born from meticulous craft, exhaustive development, and obsessive attention to detail. The physical manifestation of the relentless pursuit of musical purity, the Bartòk 2.0 project inspired us to reimagine the limits of sound reproduction for single-chassis network DACs.
In many ways, the Bartòk represented an unusual and difficult challenge for dCS engineers. With the larger multi-chassis platforms, there is more space and freedom to optimize each function. Because dCS approaches each project with an eye toward maximizing performance, the design and engineering team is averse to compromise. Thus, the challenge became to create a product that possessed all of dCS's hallmark qualities—musicality, transparency, low-level detail, dimensionality, and tonal beauty—in a simple, single-chassis form factor.
Sharing the same electronics as dCS's Vivaldi and Rossini systems, it features the latest generations of dCS's pioneering Ring DAC™, clocking architecture, and digital processing platform—a unique combination of hardware and software that is unrivaled in its sonic and technical performance.
Like all dCS products, the Bartòk's digital platform is powered by FPGAs—Field Programmable Gate Arrays. The dCS digital platform is the heart of dCS's conversion process. It provides the "instructions" and control of the fully discrete, analog, digital-to-analog converter. When the software engineers' research leads to better ways to manage the D to A process, they can offer these improvements to existing owners in the form of a software update.
Unlike nearly all other digital products, which are typically defined by a short shelf life and planned obsolescence, a dCS purchase is the beginning of a journey that includes significant advances in performance and features along the way. As the dCS team advances technology, we invite dCS owners to participate in those improvements, the latest of which is the Bartòk 2.0.
The Bartók 2.0 includes performance upgrades, which, until now, were exclusive to the Vivaldi and Rossini platforms. 2.0 is a significant update to the mapping algorithm that controls the dCS Ring DAC.
The New Bartòk 2.0 Further Elevates the Listening Experience​
The Bartòk 2.0 adds two advanced mappers, includes improvements to DSD upsampling, and adds new filter options.
dCS Mappers originally designed for Vivaldi 2.0 and Rossini 2.0 are now available in the 2.0 update to Bartók. The dCS Mapper controls the way in which data is presented to the Ring DAC™ core. Bartók now includes three Mapper settings instead of just one. MAP 1 is the new default mapper. MAP 2 is the classic mapper design used on version 1 dCS products; this mapper drives the Ring DAC™ core at either 2.822 or 3.07MHz. MAP 3 is an alternative design, which focuses on eliminating odd-order nonlinearities. It also operates the Ring DAC™ core at either 5.644 or 6.14MHz. Users access the three different mapper settings using dCS Mosaic or via the front panel.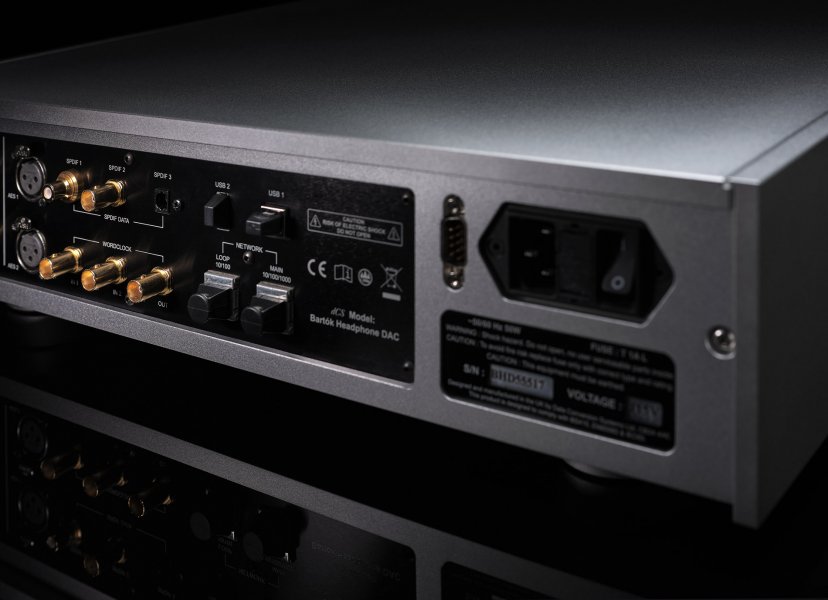 Bartòk 2.0 also includes DSD128 and an additional filter setting for DSD. Set to DXDx2, Bartók now engages a DSDx2 upsampling stage towards the end of the PCM oversampling sequence before conversion to analog. DSD upsampling settings can be accessed using dCS Mosaic or the front panel. Related to the new DSD upsampling features, Bartòk 2.0 now includes an additional filter setting—Filter 5, which has a relaxed roll-off and smoother phase response. Filter 5 helps to remove much of the out-of-band noise. DSD Filter settings can be accessed using dCS Mosaic or the front panel.
The 2.0 retains the original's powerful, dynamic and versatile soundscape of the original Bartòk and adds elements of resolution and refinement, achievable only with the Rossini or Vivaldi. The Bartók 2.0 is designed to inform and inspire. Its transparent and highly resolved playback renders even the finest details in sharp focus, uncovering textures and subtleties that most systems fail to notice. From the broadest dynamic swings in volume to the subtlest shifts in tone, it presents each aspect of a recording with a sense of effortless refinement and control.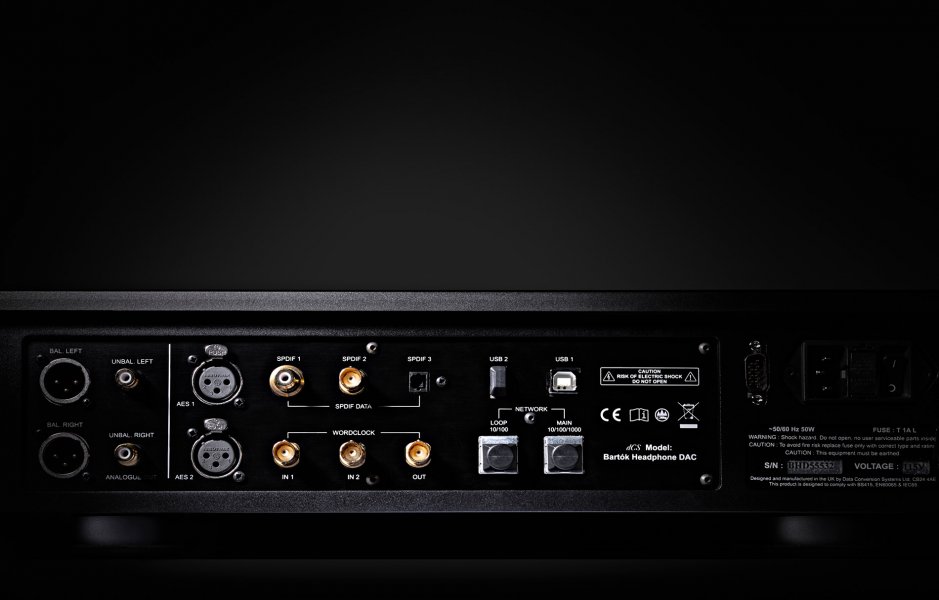 Combining precision engineering with an elegant and timeless aesthetic, Bartòk 2.0 is built to withstand even the most intensive use and deliver a compelling musical experience at all levels and outputs and for any system type. With its flexible, future-proof hardware and software, it's a system that can grow and evolve, delivering a state-of-the-art listening experience for years to come.
New Video Series: Bartòk Masters​
The Bartók 2.0 Streaming DAC and its cousin, the Bartók 2.0 Headphone DAC, redefine music playback for music lovers, audiophiles, and the professional music community. In addition to the thousands of music lovers and audiophiles across the world who use Bartòk in their music systems, professional recordists, mastering engineers, and musicians also discovered the virtues of using Bartók in their work.
In conjunction with the introduction of Bartók 2.0, we have chosen to celebrate some of the professionals and artists who use Bartók as a part of their workflow. A new series of short films, which we've titled Bartók Masters, celebrates these influential music creators' work, histories, and passions.
DCS's first film, The Outsider, follows the fascinating career of Béla Fleck – the world's premier banjo virtuoso. Like most banjo players, Béla began his career playing in bluegrass bands. But his passion for all types of music, from pop to jazz to classical, drove him to bring his beloved instrument to genres no banjo player had ever ventured.
.
DCS's second film in the series: The Mentor, follows the renowned career of Mastering Engineer & NYU Professor Alan Silverman. Alan Silverman started his career as a technician for a major studio. On his first day at work, The Rolling Stones were in studio A, Hall and Oates in B, and AC/DC and Foreigner in C. From this auspicious beginning, Alan sought a career as a recording and mixing engineer.


.
DCS's third film in the series: The Listener, follows the career of musician and label director at HighBreedMusic: Tariq Khan. Tariq Khan is a music producer in Brooklyn, NY. Together with his partner, Nikki Birch, they curate a label, High Breed Music, dedicated to discovering and showcasing artists working outside the world of corporate music sponsorship. Part of their vision was the creation of the Recording Lounge, a place where talented musicians could congregate with their peers and make the music they wanted.
.
Last edited: