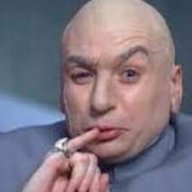 Site Founder, Site Owner, Administrator
Mar 31, 2010
44,576
17,213
6,605
Surgeons in Israel performed a
miracle surgery
and managed to reattach a boy's head after he was hit by a car while riding his bike, a Jerusalem hospital announced this week.
Suleiman Hassan, a 12-year-old
Palestinian from the West Bank
, suffered what is known as an internal decapitation, with his skull detached from the top vertebrae of his spine — officially known as a bilateral atlanto occipital joint dislocation, according to The Times of Israel.
Hassan was riding his bike when a car hit him. The boy was rushed to Hadassah Medical Center and immediately put into surgery in the trauma unit. The doctors said his head was "almost completely detached from the base of his neck."
Dr. Ohad Einav, the orthopedic specialist who led the operation, said the procedure took several hours and required the doctors to use "new plates and fixations in the damaged area."