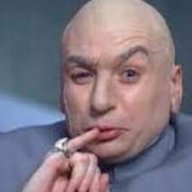 Site Founder, Site Owner, Administrator
Mar 31, 2010
43,842
16,398
6,105
My son turned me onto this series and it is so good IMO that I wanted to share it here
A short Synopsis from IMDB
"Fauda" (Arabic for 'Chaos') depicts the two-sided story of the Israeli-Palestinian conflict. Doron, a commander of undercover Israeli unit, the Israeli Special Forces, operating inside Palestinian territories, and his team, are hunting down Hamas terrorist Abu-Ahmed. On the other side of the fence, the life of Abu-Ahmed and his family, who has thus far murdered 143 Israelis, will never accept the State of Israel, and will continue Jihad for as long as it takes.

A lengthy synopsis from Wiki but beware SPOILERS ALERT, as many things are revealed
Plot
Eighteen months prior to the start of the show, Doron and his unit were credited with killing Taufiq Hammed. Following being credited with the kill Doron retires from service in order to grow wine. At the beginning of season 1 however, Doron is visited by Moreno who informs him that he was still alive and planning on attending his brother Bashir's wedding. Doron rejoins his own team in order to go undercover at the wedding. Ultimately they are discovered and Bashir is killed, moments before Tafuiq is to arrive. Although Doron is able to shoot Tafuiq, and injuring him, after recognizing him and chasing him, Tafuiq is able to escape.

Taufiq survives the gunshot wound, but barely, and is forced to have secret emergency surgery as to not reveal that he is alive or where he is. Doron is able to convince Moreno to allow him to stay on beyond his one mission, until they catch Taufiq. Bashir's family all mourns him as a Shahid (martyr), while his wife, Amal, vows revenge. Taufiq's right-hand man Walid convinces his cousin Shirin to help Taufiq escape from the hospital minutes before Doron's team arrives to attack him.

Amal gets assigned to blow up a night club that Boaz frequents, to send a message that it is revenge for Bashir's killing, however Amal decides to not leave and stay with the bomb. Moments before the bomb explodes Boaz arrives and is standing outside the nightclub when it goes off. Boaz wakes up following the blast and finds his girlfriend body. Boaz does not take the news well and after getting pulled over beats up the cops and winds up in jail.

While on a mission hunting Taufiq, Doron's brother-in-law, and a member of his unit, Boaz gets captured and is held hostage by Hamas. Doron and his team decide to prepare an unapproved mission to kidnap Shiekh Awadalla, in an attempt to get Boaz back. When Doron finds out that Taufiq had a bomb implanted inside of Boaz, Steve and Nurit kidnap Taufiq's daughter to use as additional leverage. Ultimately Boaz and the Shiekh both get blown up and Taufiq's daughter gets badly injured.

Doron interviews for a position to be a Shahid in Taufiq's plan which he ultimately gets recruited for. Taufiq reveals his plan to Walid, that they received sarin nerve gas that will be detonated in the synagogue, which will cause Israel to retaliate with force, committing war crimes, which will force the other Islamic states to respond. Walid eventually discovers Doron's true identity and orders Doron to be killed, however the rest of the unit shows up just in time to kill everyone who was watching him. Walid shows the proof to Taufiq and then shoots him in the back of the head.

The first season is 12 episodes with each episode of 34 minutes so very easy to watch although some of the episodes are very intense. This shows both sides of the conflict through the eyes of the Jews as well as the Palestinians
Definitely a huge "thumbs' up". It's about as realistic as it gets
In fact it is the most popular Palestinian TV show in Israel. Season 2 has been picked up by YES