Hi,
I have had a flood in my listening room, and the basement of my Genesis II.5 have been seriously damaged - see the attached photo: they need to be replaced.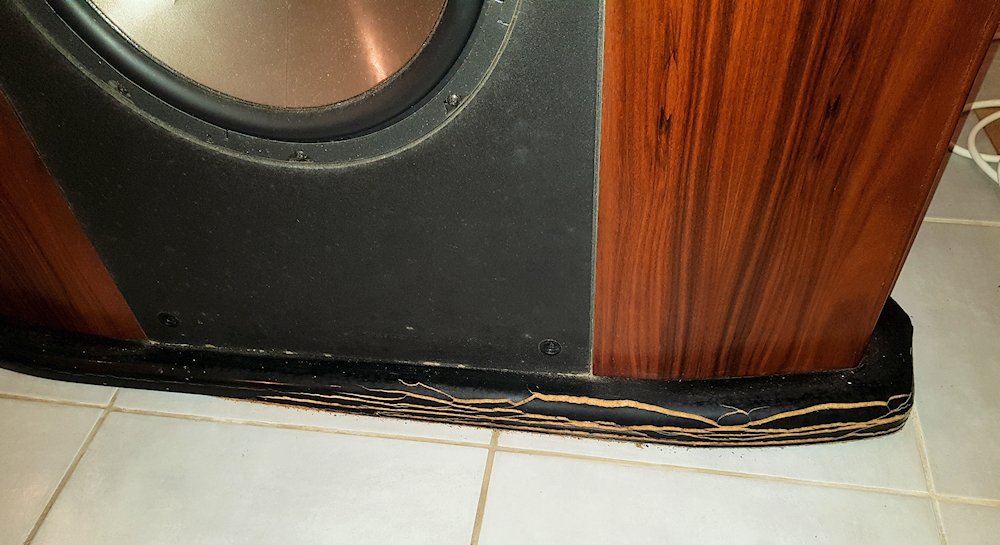 I would like to know what is the material of this base: it seems to be a kind of wood but I am not sure... it becomes like a sponge as soon as a few water touches it !
-Is it possible to get a replacement base ? (where ?)
-Is it possible to build a replacement base, simply by using regular wood ?
-Any recommandation ?
Thank you very much for your reply,
Michel