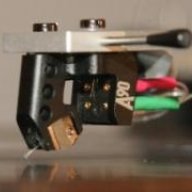 VIP/Donor & WBF Founding Member
May 6, 2010
6,425
863
610
When it comes to electronics - audio, video or otherwise - I like to immerse myself and understand all angles first, before I do anything.
I'll keep it brief, but I have been waiting for some time now until High Dynamic Range processing was advanced enough to call it fairly mature (HDR for video is different than HDR for photography). There are currently four such technologies: HDR10, Dolby Vision, Hybrid Log Gamma (HLG) and more recently HDR10+. Here are some links that explain it all:
https://www.cnet.com/news/hdr10-vs-dolby-vision-vs-hlg-how-do-hdr-formats-compare/
https://www.cnet.com/news/what-is-hdr10/
The good news is that recent TVs promise to support future developments in the HDR space with firmware upgrades, so I am not fearing "wars". Dolby Vision requires royalties, so few bundle it. Next, when it comes to recording my own 4K content, one must pay attention to not only frames-per-second (currently, 30fps max is available in the US), but also bitrates. So for high quality 4K video, 100Mbps is desirable, and the caveat here is that a camcorder must use a fast-enough SDXC memory card with at least a V30/U3 Class 10 rating, to get those bitrates.
So I am going down the following path:
TV:
Sony XBR65A8F
65 inches OLED (known as AF8 elsewhere; it and the A9F replace last year's fantastic A1E), supports HDR10 and HLG (DV perhaps in the future via firmware upgrade); a smart TV running Android and bundling various apps was mandatory in order to stream content (e.g. Amazon Prime, Netflix, etc). We call them 'smart TVs', but they are really Android-based (or other) computers with a very large custom display. I intend to ISF-calibrate this TV.
Camcorder:
Sony FDR-AX700/B
,
XAVC S encoding
, 100Mbps bitrates, 30fps max @4K resolution, HLG dynamic range; streams 4K to the TV over HDMI, and 4K w/ HLG over USB. Won't get into the various encoding algorithms that various manufacturers employ, but for anyone interested, it's great reading material. XAVC S is clearly the low-end encoding, offering only 8-bit depth and low color sampling (4:2:0); XAVC-I and XACV-L would be best, but the resulting files would be too large; really high-end, expensive pro recorders would be the way to capture the absolute best video quality (e.g.
https://www.provideocoalition.com/canons-new-broadcast-camcorder-the-xf-hevc-capable-xf705/
which offers 4K UHD 60P 4:2:2 10-bit recording).
https://www.digitalphotopro.com/gea...igh-frame-rate-set-sonys-4k-camcorders-apart/
- notice, all of these three camcorders in the line use the exact same lens and 1" Exmor RS CMOS sensor; the pro versions have more pro-oriented features which I don't need, same picture quality.
https://www.boxcast.com/blog/hevc-h.265-vs.-h.264-avc-whats-the-difference
https://www.divergentmedia.com/blog/understand-xavc/
http://www.pavtube.com/news/h265-xavc-h264-high-output.html
Memory Card:
SanDisk 256GB Extreme PRO SDXC
256GB or higher because of the very high bitrates, despite the XAVC S compression.
4K Editing Software: Leaning towards CyberLink PowerDirector
, since I've used older versions in the past for HD. Final Cut Pro X would be best.
XAVC S support
is critical here.
4K Blu-Ray player: Leaning towards the Sony UBP-X800
or its bigger sibling
Sony UBP-X1000ES
although I don't need high-end audio that it offers.
It will be interesting to see how this all compares with my calibrated and still stunning Pioneer Elite Kuro PRO-110FD plasma...
Last edited: