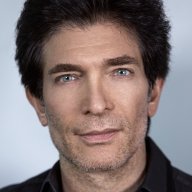 Site Co-Owner, Administrator
Jan 25, 2015
6,319
808
113
Oh, yes, we did! I was not previously familiar with that track so I did not remember it. It was a stunningly realistic recording! I was transfixed listening to that.
Peter, I heard no driver integration issue whatsoever.
Mike, I am so glad you reminded me of that album! I even snapped photos of the front and back of the jacket, but I forgot to hunt down the LP for purchase. I could not find a sealed copy anywhere so I remedied the oversight which a couple of used LPs on Discogs!