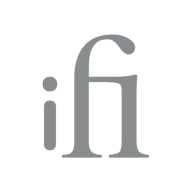 Aug 21, 2019
2,246
985
215
42
Welcome to the iDSD Diablo tour! It's a competition where you can become a professional reviewer. Try our products, write a review and win prizes including discounts and iFi Audio products.
Let's start with the topic of this contest. The iDSD Diablo (link) is a fully featured digital to analogue converter and a very potent headphone amplifier. Its task is to power your headphones on the go, even power hungry planars.
It's excellent in many different situations, including:
1. Travel companion, when you spend lots of time outside your home
2. Desktop DAC/AMP
3. Hybrid between those two and many more!
The iDSD Diablo is our top portable DAC/AMP. It combines the best DAC and amplifier solutions from our repertoire. You have 3 digital inputs. Classic USB for PC/Mac/Smarphones, and a coax/optical combo socket. It gives Diablo the flexibility for a home use. Sophisticated digital section consists of a 16-core XMOS processor handling all of the digital signals, a proprietary GMT reclocker reducing jitter and a BurrBrown DAC chip known from our top range iDSD PRO Signature! The amplifier section is not a slouch either. Besides its immense power the amplifier has a selectable gain which allows it work with planars and with IEMs. Of course, you have a balanced, 4,4mm output, together with the classic 6,3mm jack. Diablo uses premium parts which you might also spot in our PRO Signature series, including OS-CON capacitors, custom TI opamps, and Vishay MELF resistors. And the signature red colour outside. One look, and you know it's a serious machine.
Main features:
- Supports up to PCM 32bit/768kHz, MQA and DSD512
- MQA decoder
- Powerful, 5000mW@32Ohm amplifier
- GMT femto-precision reclocking circuit eliminates jitter
- 16-core XMOS processor handling audio signals
- Fully balanced analogue signal path
- 6,3mm and 4,4 mm outputs
For more detailed informations please visit our website:
https://ifi-audio.com/products/idsd-diablo/
How does a tour work?
After the participant list gets closed, we send the test units to the first group of participants. Each participant has one week since receiving the package to audition for the device. After this time, participants are asked to send the unit at their own expense to the next person on the list. This is the only cost associated with the tour, one shipping cost.
When the unit gets sent, the participant has 7 days to post a review of the unit. We do not enforce any form of reviews. Text, and videos all are allowed. It's up to you to give us your best. The author of the best review will be rewarded with discounts or even a iDSD Diablo! The more participants, the more reviews - the better the rewards! The stakes are high, as you can see.
To enter the competition, you need to be active on the forums for at least 6 months and have over 50 posts in your account.
Prizes:
Up to 100 posts - 50% discount, or GO Link
Up to 150 posts - 75% discount, or GO Bar
Over 200 posts - iDSD Diablo
The participant list:
1.
Last edited: