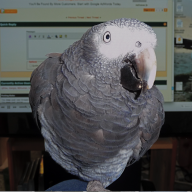 Apr 20, 2010
2,836
580
570
Went to the Incredible Shrinking California Audio Show 2019 yesterday.
Getting smaller, but still, some delectable items on the sonic menu.
No pix from me, everybody can get those with commentary at Jack Robert's site Audio Beatnik:
https://theaudiobeatnik.com/california-audio-show-2019-day-1-pictures
Favorite Sound: Audio Federation:

Very mellow for big horns, maybe slightly tilted down and slightly dark, However those happen to be my tastes.
Kind of like 90's Koetsu sound: you need a couple of moments to let your self sink into it and then, seduction.
The speakers were an education in dynamic scaling. I had to un-kink my mind a bit from listening to other systems and re-adjust to it. Some guys talk about 'ease' from megawatt amplifiers, but this arrangement did not distinguish between soft and loud, all the same, all rendered with the same ease and articulation with every soft shadow in between. A massive drum set would come out of right field like a shock wave, then a vocal, then a startling harmony over. Yup, horns 'n tubes again.
So, there are things the rich can bask in with exclusivity and elan if this is one of the ways you can get it. High power not necessary, looked like about 16 to 20 watts per channel with 300b. (Caveat, I am sure that the woofers and ion tweeter consume a good bit of power for their frequency ranges).
There were many other excellent sounding systems that I liked. The Pi Voxative Pure Audio Project with 2A3 Whammerdyne again, bliss.
Sound Lab magnificent as usual, dynamics belying electrostatics with a solid state amplifier I have never heard of: Bricasti Audio. I still like OTL tubed Sound Labs better, sorry Bricasti, but it was still wonderful.
Voxativ did a turn at the affordable with an incredible sounding mini-system consisting of just small full range monitors with a customized amp/upscaling dac/streamer called an Absolut Box. Holger Adler was there in the flesh. Surprisingly.
Voxativ has managed to bring German brains and craftsmanship (usually always uber expensive) with the full monte in at under 10k in the smallest system and it is very much anti-suck. 95db efficient
Holger has defeated the usual full range 'squawk' customarily heard in the upper midrange of most full range speakers and with his Japanese calligraphy paper cones turn it into musically related texture. The Voxativ speakers sound fantastic with tubes but also mate well with his customized solid state solution for his smallest systems.
Our own AstroToy (Larry) gave an outstanding seminar illustrating live why tape is still the best source, with Martin Logan speakers and Doshi electronics, complete with Doshi, himself. Larry's fanatical tape journey is worth a long article, if not a book. Sound, as expected, was amazing, so turn green with envy, all you audio impoverished vinyl only guys.
The small Focal speakers sounded good until dynamics made them congeal a bit. I think for mini's, the Voxativs were better. However, they were played with Naim electronics and I was surprised to hear them sounding very good. Several years ago, this SF parlor had some Naim stuff that scoured my ears out of the room
Biggest surprise: Marchand room with some incredible sounding speakers called Bernhagen Porter. These speakers aren't cheap, but they are top performers embarrassed by none.
So a small but very tasty show for an afternoon. Opinions are my own, and of course, may be different from other listeners who are free to batter me with invective and contempt.
Last edited: