I was a little apprehensive about installing the Trident 2. The Pantheons, I can just about deal with, even on my own. But the Trident 2 are about twice the volume and approx. three times the weight.
when I broke my clavicle five weeks ago (cycling accident), I knew that it would be impossible for me to install the speakers myself. I am so grateful to Joe Cali, our Los Angeles Gryphon dealer for stepping in & taking care of the installation. Bringing the crates into the listening room, unboxing, putting in the rough position. Removing the Pantheons, putting them in their crates. Then putting the empty Trident crates into our storage, finally changing out preamps - almost three hours. Before dialing in the speakers, which took almost another six hours.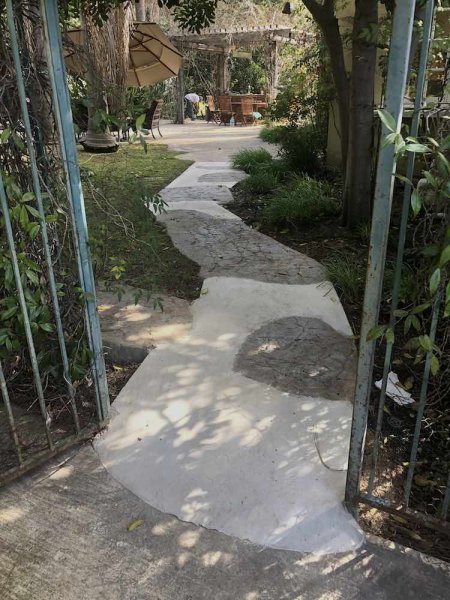 Had the paving stones filled with concrete, a smooth path for the monster crates.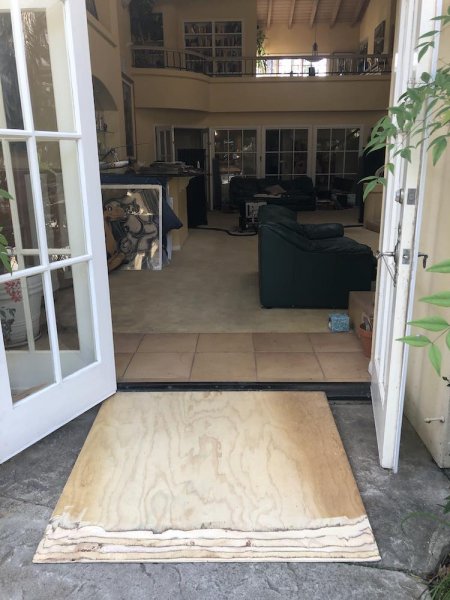 Had a ramp fabricated & strengthened, no unnecessary lifting required.
two dollies under each crate
The Pantheons were still in the room, when the Tridents were brought inside. Mephisto in the middle between the Pantheons.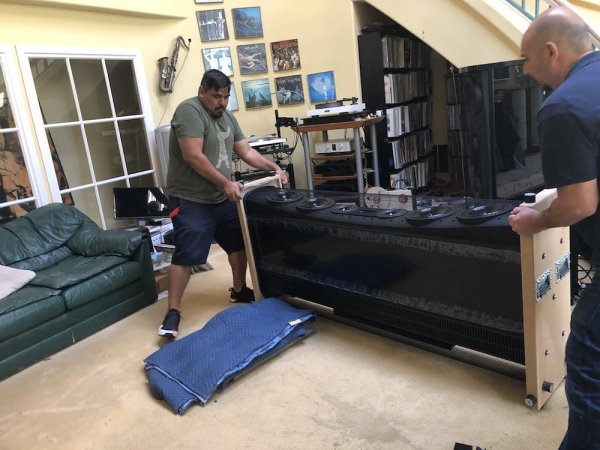 Speakers were laid on their side to facilitate removing the top & bottom shipping caps.
These are v tall speakers
First speaker more or less in situ.
Last edited by a moderator: