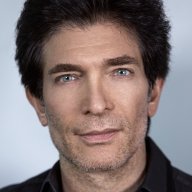 Site Co-Owner, Administrator
Jan 24, 2015
14,230
10,900
2,665
I keep believing, and posting, that I think the sound quality of using an iPad as a streamer is inferior to using a dedicated high-end audio streamer to feed one's DAC. Compared to a CD of the same title I hear iPad as streamer as relatively thin, lifeless and anemic. (I appreciate that there are other factors here that make this not an apples-to-apples comparison.) I am currently waiting for an Innuos PULSEmini to be installed in my system.

So I am a little bit baffled to learn that Jeff Fritz in his review of the Gryphon Apex Stereo amplifier, May 1, 2022, seems not to use a dedicated streamer:

The Gryphon Apex Stereo was placed in my reference system, replacing the Boulder Amplifiers 2060 stereo power amplifier that anchors this setup. The rest of the components consisted of Vivid Audio Giya G1 Spirit loudspeakers, Shunyata Research Alpha SP speaker cables, Delta IC interconnects, Alpha USB cable, and Venom NR-V10 power cords. My source was an MSB Technology Discrete DAC fed from an Apple MacBook Air (2018). Powering everything except the Apex was a Shunyata Research Hydra Alpha A12 power conditioner. The Apple, MSB, and Alpha A12 were placed on an SGR Audio Model III Symphony equipment rack.

So, at least as of the date of that review, Jeff was using an Apple laptop as a streamer. Does anyone happen to know Jeff's thinking on streamers?
Last edited: