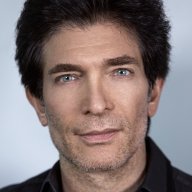 Site Co-Owner, Administrator
Jan 24, 2015
15,209
12,016
2,665
When the scope of our house repair project started expanding a couple of years ago we figured that it was
de rigueur
for a putatively high-end, contemporary house to have a comprehensive home automation system. (I've never understood why these systems are referred to as "home automation" systems. They seem to me to be elaborate home
remote control
systems, so that is what I will call it hereafter).
I researched Crestron, Control4, Elan and Savant. Each of these systems had its advantages and disadvantages. I may be wrong, but it seemed like each of these systems started with an original functional specialty, and then each system expanded to embrace additional capabilities over time. Now, each of them does pretty much everything related to security, audio, video and remote control.
I chose Elan because we wanted a very competent video intercom system, and because I wanted hard-wired, wall mounted control panels (I like dedicated hardware) and Tinka wanted a seamlessly integrated iPhone app (Tinka dislikes dedicated hardware).
The most prominent Elan installer I found in Southern California is Justin Brees of AM House, (661) 510-1764,
jbrees@amhouse.net
.
AM House is a home automation and security and audio/visual integration firm which has installed an elaborate Elan remote control system. The Elan system allows us to control everything (exterior video cameras, overhead garage door, lights, heating/cooling, pool, video intercom, music distribution system, etc.) seamlessly from both hardwired wall panels sprinkled around the house and from iPhones.
Justin has been an unbelievable joy to work with on this project, and on this thread I will describe his Elan installation and our experience with him, so happy are Tinka and I with his systems, his experience, his utterly unflappable demeanor and his professionalism.
And the Elan system is just amazing!
Last edited: