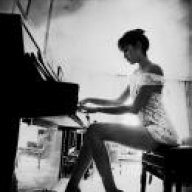 Feb 8, 2011
23,269
972
405
Completely absorbing; I'm right in the heart of it.
The book is currently planned for production as a
Martin Scorsese
film to start filming in March 2020.
"The book investigates a series of murders of wealthy Osage people that took place in Osage County, Oklahoma in the early 1920s—after big oil deposits were discovered beneath their land. After the Osage native Americans are awarded rights in court to the profits made from oil deposits found on their land, the Osage people prepare for receiving the wealth which they believe they are legally entitled to from sales of their oil deposits."
Film adaptation
"Imperative Entertainment is said to have paid $5 million for the rights to adapt the book for filming, with Eric Roth set to write the screenplay. As of July 14, 2017, Martin Scorsese and Leonardo DiCaprio are developing a film adaptation of the book. Filming was expected to start in spring 2019 though still not taking place by the end of 2019. Robert De Niro and Leonardo DiCaprio are also rumored to be in talks for roles in the film.
Rodrigo Prieto is listed as the cinematographer for Scorsese's The Irishman released in November 2019. In December 2019, Prieto announced that the shooting schedule for Scorsese's 2020 film "Killers of the Flower Moon," would start as reported by IndieWire stating: "Scorsese's recurring cinematographer Rodrigo Prieto not only verifies the rumor but also confirms that "Flower Moon" is gearing up to start principal photography in March 2020."
_____
This is important part of our heritage, North American history. But I'm sure it also happened in every other continent... verisimilitudes. Martin Scorsese is one of my top favorite filmmakers of all time, so I'm really glad about this next film.
@ 77 there are not too many years left in his life to make more films, unless like Clint Eastwood (89).
Speaking of Clint Eastwood he was @ his best in the Sergio Leone's spaghetti westerns, another top favorite filmmaker. That's where it all seriously started...the rest is his story (history).
Oklahoma in the 20s, and before it gets to that point...few hundreds years before ...
Today (2020) that's hundred years ago, even less when the murders occurred.
That is not a long time ago. ...After the first world war, before the second world war.
It is indispensable reading and I'm looking forward intensively to Scorsese's next film.
Because music, films, books, history matter.