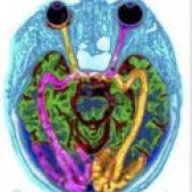 Apr 20, 2010
1,634
706
275
As many of you know, starting this month, Lady Gaga is doing a 2-year residency at the Park MGM theater in Las Vegas. She offers two types of shows on sequential nights; one is an intimate piano and jazz act and the other is a larger and grander show called "Enigma", which is a big production show with a band of 5 musicians and 12 dancers. I saw the Enigma show 2 nights ago.
Whatever one thinks of Gaga and the show, of this I am certain. She is one enormously talented artist. Her song writing and performing are the most visible part of her repertoire. But there is seemingly nothing she can't do. Her 2 hours show requires at least an hour of some pretty accomplished choreography and sundry stage theatrics which comes just as easily to her as her piano playing. The energy she expends during those 2 hours is very impressive. To be honest, I'm not convinced that anyone can keep up this level of high energy singing, rocking, gyrating, crying (totally acted I'm guessing, but still convincing) and general explosiveness for 2 years without burning out. I guess we shall see. I'll say this. She worked her butt off during this show and earned every cent of her payday. I just can't imagine how she can keep this up for 2 years.
I confess I'm not a huge bonafide Gaga fan. I don't know every word to every song she sang, and frankly, I don't really care. I went to see a theatrical phenomenon and a musical talent and that I did. Her audience however, for the most part, certainly was quite familiar with every syllable she uttered and hung on to every word like a bee to honey. The diversity of the audience from an age perspective was very broad with folks that ranged from 20's to, well, geriatric land. As far as diversity of individuals, all you need do is guess. There was every sort of strangeness and oddity there that you can imagine. From 300-pound women wearing lime green skin-tight tank tops and pink leggings complete with feather headwear and boas on the shoulders, to emaciated waifs, tattooed sailors, transgenders, and yes, even some normal and ordinary folk, it was a parade of humanity in all its glorious complexity.
The theatrics were first rate, as most Vegas shows are. The stage was huge- about 40 yards wide by my estimate. Creative lighting, special effects, all sorts of dry ice mist, fireworks, and impressive animated graphics were in plentiful abundance. To start the show, Gaga appears in a trapeze rig that descended from the ceiling in the back of the audience, playing a keyboard hung over her shoulders, dressed in gold foil from head to toe as the rig scurried over the audience until she finally touched down on stage. The theatrics don't let up from there for the next 2 hours. The dancers were equally dressed to impress. The men wore outfits that ranged from black corsets with tights to gold "bras" with skirts to match the women dancers, all of whom changed costumes several times during the show. Androgenous women dancers were present as well.
Sadly, I found some of the theatrics a bit reprehensible. There was an act where Gaga is on her back and somebody, with what looked like a 6-foot extension of a guitar neck with a dildo on the end of it, shoved it right in her crotch as Gaga gyrated to the music spread-eagle to the audience for quite a while. This was right after she bounced around as if she was screwing something cowgirl style in obvious sexual frenzy. Oh well, what did I expect? Honestly, big yawn. She's better than that but that's Vegas for you. There were a few other acts of disturbing sleeziness guised as erotica, but I won't go into detail because by and large, it's a distraction to an otherwise exceptional performance.
Although the music was very enjoyable, the political message was shall we say, less compelling. The theme of the "Enigma" show was Gaga conversing with an on-screen oversized animated being from the future on the meaning of life and her existence. The subject matter delved into tiresome banalities, sophomoric metaphysics, and the expected snide political remarks (with a few "F" Trump phrases thrown in to please the audience as if the lions just ate the gladiators). The takeaway theme was an obvious one that she's been preaching for years. Accept yourself for who you are. It's OK to be 'born this way". Everybody gets "100" just for being alive. In short, her message is a testimonial to uniqueness, queerness, oddness, sexuality identity regardless of the chromosomes you were born with, and love for yourself. It's a generational message that resonates with her peers, that's for sure. One could only look around and respect that fact that her audience loved every minute of it. It is after all, an uplifting message and one that apparently is welcome and more importantly, needed by so many who identify with the High Priestess in these troubled times. And I'm thinking: Where is Billy Joel when you really need him? I guess I'm just getting old.
The musical numbers however, were for the most part excellent and well-done. She did all her classics and then some. She takes the energy down a notch or two at times with a solo piano number here and there, but for the most part, it was a high energy dance party. How high? I'm glad you asked. This was beyond "bring your ear plugs" high energy to say the least. It was, in my experience, the loudest rock concert I have ever been to, and I've been to a few. My trusty iPhone SPL meter registered an AVERAGE SPL of 100dB, with peaks at 107 dB for most many numbers (aside from solo piano). Here's a shot from my spectrum analyzer. What's interesting is that the sound was so loud I couldn't even capture on 40-80 Hz bass range (peak at 50Hz) on the meter! This was a first for me. These are levels that Springsteen and Billy Joel concerts couldn't touch. Obviously, bass was the name of the game. A 15-20dB bass peak isn't unusual for a rock concert. But 30dB+ is just over the top, IMHO. But one look around and it was easy to see "honey badger don't care". You just know that most of these people were not wearing earplugs! Otherwise, the freq response wasn't too bad at all.
Gaga's talent, her musicianship, her passion, her energy, and indeed her very presence gave the audience more than their money's worth. No doubt many were there for repeat shows, and my guess is that many will continue to do the same for her entire residency. Like many before her (i.e. Madonna, Bette Midler, Cher) she is definitely today's "IT GIRL", and watching her live, it's easy to see why.
Last edited: