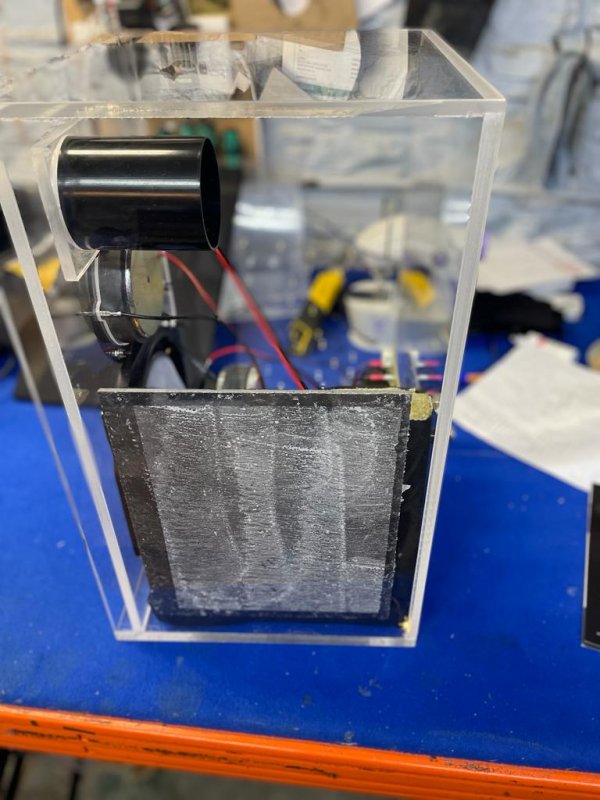 LS5/9 "Clear". Technology Showcase.
After its debut, at the Munich High-End 2022, we hope to show this speaker at T.H.E. Show in Long Beach in early June.
The black pad glued to the birch plywood inside the cabinet is an acoustic blocking agent.
Instead of the back wave being absorbed by foam inside the cabinet, as most of the competitors utilise; Graham Audio uses "Rockwool" (glass fiber) wrapped in a cotton bag.
This is considerably more expensive to buy & more labour intensive to install. But the immediate sonic results are readily apparent. It also has the benefit of not degrading into a goo over the course of the next twenty years.
Should be a nice conversation starter at the Shows & Dealer Events.
Last edited: