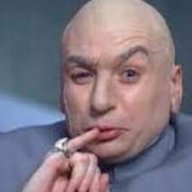 Site Founder, Site Owner, Administrator
Mar 31, 2010
42,232
14,558
5,105
We caught an afternoon matinee today and saw this movie.
I must say that I always liked the music of Abba. I saw the stage show twice and the movie a few times so I didn't know what to expect today.
We really enjoyed it. It is the prequel to Mama Mia with all characters portrayed in their youth
Amanda Seyfried is drop dead gorgeous and an accomplished singer.
Two big cameo roles with Cher and Meryl Streep showing up at the end (if not in body then on spirit)
The girl who plays young Donna is a budding star and is best remembered in her role in Baby Driver Lily James. She too played a fabulous part
The editing between both stories was well entwined .
The music as always was fun to watch and Kristine Baranski was her usual funny self.
If you liked the first one then you'll enjoy this one
Interesting to note that Tom Hanks and his wife Rita Wilson were executive producers
I would not be surprised if this ends up on Broadway in the future