After much deliberation, I finally settled upon the amp that I hope to be using many years from now. The connectivity that Mc built into this beast is outstanding. I'm having a dedicated music server built for me to take advantage of the McIntosh USB driver and USB connectivity.
I also must say that the built in MC phonostage is very very good. I really like the front panel loading options that can be selected via remote. The 8 band equalizer can be adjusted from 25hz to 10Khz and can be fully bypassed by a front panel switch. I keep it on bypass for about 85% of the time, but for some older records that need some help, it's a very handy feature.
At 300 wpc this one drives my Magnepan 1.7's with ease. Sound is silky smooth and very natural. I don't miss the tube gear at all with this amp.
Here's a quick peek. It took a gargantuan effort by yours truly to get this 100lb monster onto its shelf.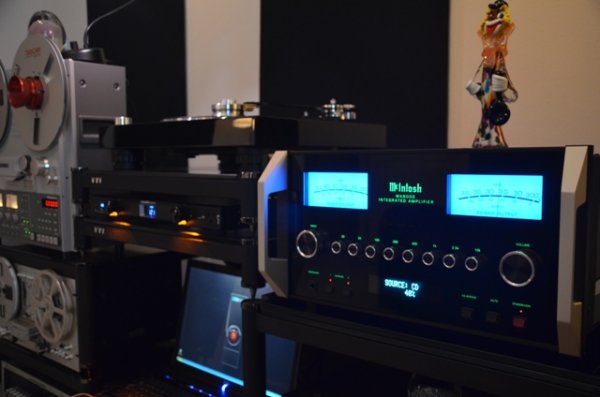 Last edited: