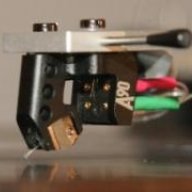 VIP/Donor & WBF Founding Member
Scientists Just Used The Cosmos to Measure The Mass of a Ghost Particle
https://www.sciencealert.com/scient...verse-to-measure-the-mass-of-a-ghost-particle
<<This is how a team of scientists, for the first time, have set an upper limit on the mass of the lightest of the three different types of neutrino.
...
We know neutrinos have mass because they come in three types, or 'flavours' - electron, muon, and tau. But it's not as simple as them being three discrete entities; the particles actually oscillate between these flavours (and which flavour has which mass is
still a mystery
).
...
This time researchers took that a step further, using the data they had collected as a framework in which to mathematically model neutrino mass. This was fed into a
powerful supercomputer
called Grace to perform the calculations.
"We used more than half a million computing hours to process the data; this is equivalent to almost 60 years on a single processor,"
said cosmologist Andrei Cuceu
from University College London.
But Grace did it: the supercomputer returned a mass for the lightest of the three neutrons of 0.086 electron volts (with a lower limit of zero), or around 1.5 × 10-37 kilograms. The team also calculated a combined mass for the three neutrinos - 0.26 electron volts. Both these results have a
confidence interval
of 95 percent.
For context, a stationary electron has a mass of 511,000 electron volts, or 9.109 10−31 kilograms.
We still don't have constraints for the other two masses, nor have we mapped those masses to the neutrino flavours.>>