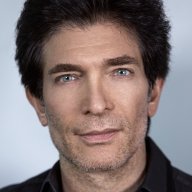 Site Co-Owner, Administrator
Jan 24, 2015
15,190
11,979
2,665
I have been researching cordless, lightweight, "stick" vacuums. I have a Dyson handheld vacuum, which is very good and is definitely a quality product, so I naturally gravitated towards something like the Dyson V11 stick vacuum.

But I've also had wonderful luck with Miele products, including a Miele canister vacuum which I have had for about 15 years and, with one service a few years ago, continues to perform perfectly. So I researched to see if Miele makes cordless stick vacuums. It turns out that Miele started making cordless stick vacuums about four years ago.

Today I got a Miele Triflex HX1, the entry-level model.

It is beautifully designed (more sleek and contemporary than the Dyson), has an on/off switch, rather than a trigger switch, seems simpler to clean and is the same price as the entry-level Dyson.

Also it is freestanding (it does not need to be leaned up against a wall). The Dyson is not free-standing.

I highly recommend this vacuum!
Last edited: