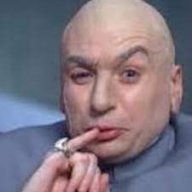 Site Founder, Site Owner, Administrator
Mar 31, 2010
36,022
7,327
2,095
Philip and I have been friends for about 20 years, having met when Philip was the distributor of Meitner in the USA at a time when SACD players were just being talked about and Meitner started with a modified PHILLIPS CD player. There has been a lot of gear that has come and gone but every time I visit Philip for a listen, he always introduces me to some of the best music I have ever heard and would never have heard had it not been for his uncanny ability to seek out and find the best of the best music and he searches and listen in all formats. Philip has once a year created a demo disk and this year will be demo disk XXlll.. I am proud to say that not only do I own every one of those demo disks but much of the music I use to voice my sound system whenever I make changes.Also I have a track on one of his latest demo disks that is Every year Philip starts with 25-30 best track in every genre and narrows those down to 13-15 tracks that he gets onto a silver disk and every year just gets better and better. When people would hear my system and inquire about the music I was playing I always tell them that it comes from the Philip O'Hanlon Treasure Trove of Music. Philip and I live 20 minutes away from one another so it is common to spend many hours at Philip's house. Philip also represents some very wonderful and eclectic brands all of which I have heard. Had it not been for Philip, Gryphon would never be sold in the USA. So if you ever are fortunate to get to one of Philip's listening sessions this new forum will help everyone enjoy the same in the comfort of their own systems
With the ever advancement of streaming once again Philip finds the best of the best but the real jewel here is that Philip has provided the links to virtually all of his Demo Disks for people to hear for them selves. I would be happy to tell the ones which I use to voice my system but they are all so good that I am betting everyone will have discovered a whole new world of music from listening to the demo disk links. I am proud to say that most of the needle drops were done in my sound room.
Philip will update this forum on a regular basis and my best advice that I can give after listening to his choice of music for the past 20 years is that he will have something for everyone to enjoy. Whenever I go to Audio Shows (when there was such a thing
) his room is always the first room I go to as well as returning many times over the days of the convention. Philip is known for his well attended after hours music get togethers
. You'll never hear the same music played twice in Philip's room at a show and he will play it for you in the best format.
My advice is that those reading this should subscribe to this forum. His forum should be a regular go to place to get his recommendations. When Philip gives a recommendation it is usually accompanied with several paragraphs which summarize what you'll hear or why he chose it. I am betting that you'll all find several tracks that will make their way into your library and that is what this new forum is all about......the sharing of music
So kudos to Philip for helping all of us advance our knowledge of great music