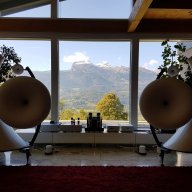 Dec 12, 2015
1,198
616
113
It's back to the blueprint of GM James in Cleveland. Telling top brass to ship out No1 pick Wiggins to get Kevin Love.
So now, AD is his LOVE, literally.
Nice pun
The troika of James, Irving and AD. I really can't wait to wake up one morning and read the news that JR Smith is now a Laker. And Tristan too. Both are RIch Paul properties.
That is only a matter of time
Btw. I really like Wiggins. Great Player, very solid in his performances
Together with Zach LaVine, they made a great young and promising Team back then with the Timberwolves.
Was great fun to watch them