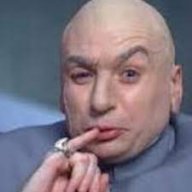 Site Founder, Site Owner, Administrator
Mar 31, 2010
32,672
3,809
910
I'll wager that they will still win it as long as they're committed to Pop's system. It just won't be the typical USAB domination.
Here you go Jack.......
Popovich helps build team camaraderie with 'Pop Quizzes'
Questions range from world geography to the periodic table
John Schuhmann
John Schuhmann NBA.com
SHANGHAI -- If the United States Men's National Team is going to win gold at the FIBA World Cup, the American players are going to have rely on each other.
This team does not have the superstar bucket-getters of past USA squads. As we saw in the Americans' overtime escape against Turkey on Tuesday, the margin for error is thin. And to keep winning against tougher competition, the players will need to help each other when it comes to identifying the opposing defense or who's defending whom on a pick and roll.
Just like they do when it comes to identifying the Czech Republic on an unlabeled map of Europe.
That has been one of the challenges that U.S. head coach Gregg Popovich has given his players along the journey to the World Cup knockout rounds. At the beginning of some of the team's meetings, Popovich has selected a player to answer a non-basketball question, a "Pop Quiz" if you will.
This group of Americans is probably more learned in pick-and-roll coverage than world geography. Fortunately, players, in the face of trying to distinguish the Czech Republic from Slovakia, are allowed to use a lifeline, like on "Who Wants to Be a Millionaire?," with Popovich in the role of Regis Philbin.
Need help? Your teammate is there for you.
"Being willing to ask for help, willing to go to your teammate," Donovan Mitchell told NBA.com, "that's what, really, a lot of this is all about."
It's not all geography. Stanford alum Brook Lopez aced a Pop Quiz by recalling the periodic symbol for silver (Ag). The key was a mnemonic device that Lopez had memorized years back.
"Ahh gee, it's only silver," he said. "Ay you, give me that gold.
"I'm amazed at the things I do remember and the things I don't remember from high school chemistry and high school world cultures."
Harrison Barnes, former AP student, was cited as being the best Pop Quiz contestant.