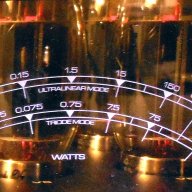 Apr 28, 2010
8,353
1,918
670
I have said for 2 years that I would have kicked doc upstairs.
Sad to see Doc go out like this. Maybe his style is out of date. He lost a 3-2 lead to Miami and lost a Game 7 and yet another Game 7 to the Lakers in the Finals back then. What I really kept from saying (to prevent any jinx) was that Doc's Clippers were up 3-1 over the Rockets in 2015 and lost Game 7. Sad to see lose a 3-1 lead again. Time outs but no adjustments, and no firepower to combat the avalanche of Murray's 40 point night.
On another note, I have been saying to my son that having Kawhi and PG was like having 2 guys of the same position and style, and it ended up exposing their worst styles which is ball hugging and doing a one man play, jump shots and outside shots. While Murray single-handedly outscored them both tonight. Whatever they did in the first wins was good but when Denver upped the ante in their offensive sock, Clips had no answer to stop Murray and Jokic. Denver may not be the better team on paper but they were the better team up to this point. Doc had to wonder why the Jazz didn't put them away then.