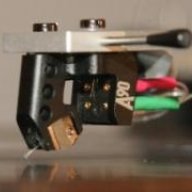 VIP/Donor & WBF Founding Member
May 6, 2010
5,963
503
340
Nature will never cease to amaze
On one particularly hot planet, hundreds of light-years away from Earth, the forecast is cloudy with a chance of liquid iron rain. Scientists recently discovered the bizarre exoplanet, which they referred to as one of the most "extreme" they've ever observed.

Using the Very Large Telescope (VLT) at the European Southern Observatory (ESO), researchers observed an "ultra-hot" giant exoplanet, where temperatures can exceed 2,400 degrees Celsius during the day — hot enough to vaporize metals.

One face of the planet, its "day side," is always facing its parent star and permanently roasting, while the cooler "night side" remains in constant darkness. Because of this, when strong winds push vaporized iron to the night side, it condenses into droplets, creating an iron rainstorm.

On the day side, the planet receives thousands of times more radiation from its parent star than the Earth does from the sun. The extreme heat causes intense winds that bring iron vapor from one side to the other, where the temperature cools to around 1,500 degrees Celsius.

This illustration shows a night-side view of the exoplanet WASP-76b. The ultra-hot giant exoplanet has a day side where temperatures climb above 2400 degrees Celsius, high enough to vaporise metals. Strong winds carry iron vapour to the cooler night side where it condenses into iron droplets. To the left of the image, we see the evening border of the exoplanet, where it transitions from day to night.
https://www.cbsnews.com/news/astronomers-discover-scorching-hot-planet-rains-liquid-iron-2020-03-14/