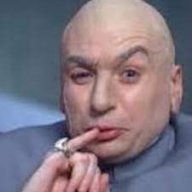 Site Founder, Site Owner, Administrator
Mar 31, 2010
35,945
7,277
2,095
Showtime has begun airing it's latest in the Penny Dreadful Series-The City Of Angels
If you are looking for strange, twisted and macabre, this series could be for you.
Good cast of characters in this present season. Ten episodes on all, each around an hour and definitely far from mainstream TV but we are looking forward to episode 2
Natalie Dormer who IMO is a "stone fox"plays the lead roll. I enjoyed her in The Tudors. Nathan Lane is also cast as an LA homicide detective
From IMDB.....When a grisly murder shocks Los Angeles in 1938, Detective Tiago Vega and his partner Lewis Michener become embroiled in an epic story that reflects the rich history of the city.
Penny Dreadful: City of Angels (2020) Official Trailer | SHOWTIME
and for this who don't get Showtime here is Episode one in its entirety