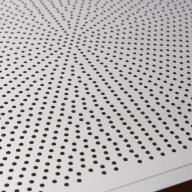 Feb 10, 2017
1,384
1,770
260
Two questions for both Emile and Taiko:
Why do you use more uF (700000/800000) than the uF available on the 99% of the amps market?
Are you considering designing a Dac to get better synergy from both servers?
Regards.
Thats both me
The powersupply voltage in poweramps is typically much higher, you need more capacitance at lower voltages for storing the same electrical charge, or energy. Without knowing the operating voltage the capacitance does not really tell you that much, from an energy point of view.