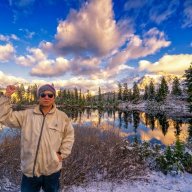 Dec 9, 2018
386
271
63
59
I may had got into rabbit hole of Headphone.

After getting Massdrop Empire Zeus IEm, I had been happy with its dynamics and nuanced details.



But after having gone back to my 2 channel system of Lansche 4.1 speaker driven by Line Magnetic 508 SET amplifier, I want more out of IEM.

My main system plays much more dynamic with deeper bass slam with deeper and more transparent soundstage.
.

After finding some good deal, I am about to pull the trigger for Stax 009 electrostatic headphone and KGSSHV Carbon amplifier for sizable sum of money.

Please find the excuses for me not to buy Stax 009S headphone.