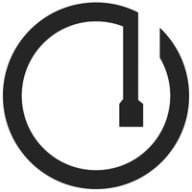 Jun 7, 2017
1,377
1,011
275
Solypsa is excited to represent RADA, and our demonstration Precious phono will be on hand in a few days. The Precious phono concept is 6AU6 pentode first stage and triode second stage. All transformers wound in house. Minimalist design with a single low capacitance input and 53db amorphous C core transformer coupled output
To clarify the nomenclature:
'Precious One' phono - this was a limited run ( custom shop project ) preamp using rare NOS passives, silver primary OPT, and their totl power supply configuration. There are variations between units depending on customer. 5687/ECC182 tubes typically in second stage. A production ready version will be available next year sometime I am told.
'Precious' phono - Now ready, a regular production item using new parts for passives, all copper OPT and a slightly simplified power supply. ECC99 JJ gold pin for second stage.
Stay tuned
Erik
Last edited: