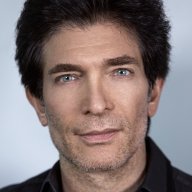 Site Co-Owner, Administrator
Jan 25, 2015
8,653
3,041
780
Devizes, Wiltshire, SN10 1HL
ENGLAND
I stumbled across this real estate listing for a 10,000 square foot full-on castle about a two hour drive West of London, England.
It is a quintessential castle with turrets and cellars and fortress-thick walls and dungeon cellar. The place apparently has history going back to 1200 AD.
This castle is big enough that one of the living room areas could easily be converted to a dedicated listening room.
There are outbuildings (an alternative possible dedicated listening room) on expansive, beautiful, park-like forest grounds.
I love the idea of so much space in a virtually indestructible high-security fortress built high on a hill surrounded by a beautiful private forest area. According to the map it even looks like the place has a secret underground eacape tunnel!
I would combine a couple of bedrooms into a dedicated listening room about 25 feet wide and about 40 feet long! And with the high ceilings and stone walls can you imagine how great the room would sound?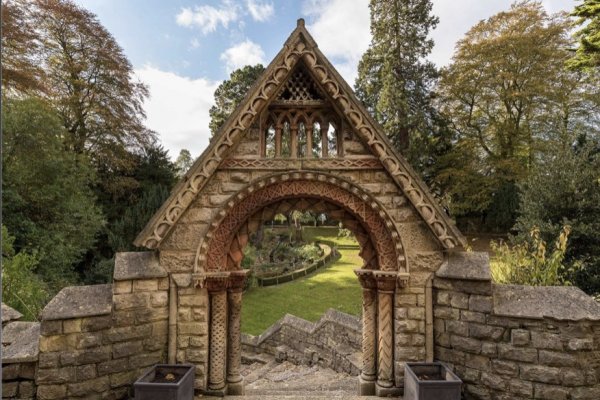 So why is the asking price a seemingly reasonable £2.75 million?
Is it because most people don't want to live in the middle of "nowhere"? (Living in the middle of nowhere is something fairly appealing to me.)
Is it because it is no fun to live in a cold and damp and musty castle in a damp and rainy climate?
Is it because it would cost multiples of the purchase price to retrofit the entire place with contemporary plumbing and contemporary electrical infrastructure and contemporary heating system (and maybe air-conditioning) and appliances? (Since I doubt you can cut into the stone walls, can you imagine how much HVAC ducting would be required and all the soffits to incase all of the ducting?)
Is it because the purchaser would be taking on the biggest, never-ending home renovation project in history?
Is it because even though it was built like a fortress hundreds of years ago it is not structurally stable today, and a purchaser would have to undertake an expensive foundation rehabilitation project?
Is it because some regulation in England prevents renovations to historic structures so if you buy it you cannot update it so have to live in it basically the way it is now?
LISTING DESCRIPTION
The principal part of a magnificent Grade I listed Castle set in an elevated position with far reaching views.
About this property
Devizes Castle is an exceptional example of a Grade I listed property, predominantly built of attractive stone with alluring castellations and turrets. There are an array of period features throughout the Castle: generous stone mullioned windows, beautifully detailed stone archways, impressive fireplaces, oak floor boards, working shutters, high ceilings throughout, an unusual bowed Fernery with elegant wooden ceiling, a wide wooden central staircase, charming smaller stone spiral staircases and, in the Drawing Room and Study, ceilings richly decorated with carved and gilded bosses.

What makes Devizes Castle unique is not only its place in national history but also the marriage between its historical features and comfortable modern-day amenities. The formal reception rooms are grandly proportioned and flow seamlessly into more informal areas of the Castle making it ideal for family living and entertaining alike. Off the Hallway are: a comfortable and useful Sitting Room area, the fully fitted spacious Kitchen, Utility Rooms and access to the secondary staircase. The Kitchen and Hallway have easy access to the terrace and rear gardens.

From the Hallway, the wide central staircase leads to: The Library with fitted decoratively carved bookcases lining two walls, stone mullioned windows with far reaching views over the rooftops of Devizes and an impressive floor to ceiling stone canopied fireplace; The Dining Room, a wonderfully proportioned room suitable for lavish entertaining or family dining, with a wide bay stone mullioned window, ornately carved stone fireplace; The Long Gallery leads to the Drawing Room, a beautifully light and airy room with stone mullioned windows offering sweeping views of the gardens, open fire, a fine ceiling with ornate carved and gilded decoration, and easy access to the gardens via the adjoining Fernery. The Fernery features original encaustic tiled floor and interlaced stone arched windows and encircles a useful secondary kitchen.

Upstairs, aside from the two impressive Principal Bedroom Suites offering views over the gardens and the countryside beyond, there is an additional en-suite bedroom and six further bedrooms.

For more detailed information on room sizes and layout, please consult the floorplans.

Gardens and grounds
The gardens surrounding Devizes Castle are an important ingredient to its charm and approached via imposing gates. To the front lies an abundance of mature trees whilst to the rear the garden is encircled by the ramparts, offering seclusion. The rear garden provides for sheltered walks through important and interesting specimen trees and has been landscaped with herbaceous borders, water features and lawn areas, whilst stone archways and gateways offer picturesque focal points around the garden. The roses are a particular highlight.

History
We are delighted to be offering such a rare opportunity to acquire the principal section of a property that has played such an important part in English history.

Devizes Castle took its name from the Medieval Latin castrum ad divisas, meaning the castle at the boundaries', because it stood at the central point of three Manors. Many records state that the first castle was built on the site by Bishop Osmund of Salisbury in approximately 1080. Burnt down and re-built in stone during the reign of King Henry I, it was from this point onwards that the Castle became a popular residence for the Monarchy and described as the most gorgeous in Christendom'.

The Castle played a significant part in the history of this country, particularly during the wars between King Stephen and Empress Matilda in the 12th century. Subsequently, a number of kings and notables stayed in the castle, including King John who often visited between 1204 and 1216 and later Henry III and Edward I. Until the 17th century, it remained in the hands of the Crown and became the property of the Queens of England, including Henry VIII's wives, amongst others.

It is said that the Castle gave Devizes its name, its existence and its street pattern, having prompted the Bishop of Salisbury to establish the satellite town on the Castle's eastern outskirts. By 1645 the Castle was held by the Royalists and was largely destroyed during the 17th Century Civil War between King and Parliament.

It was not until the 1830s that Devizes saw a castle again. Designed by H.E. Goodridge (celebrated architect of the Lansdown Tower, or Beckford's Tower' as it is more commonly known, outside Bath) the property sits high above the market town and provides an impressive and unique home.
See
https://search.savills.com/property-detail/gblhchlac180119
Last edited: