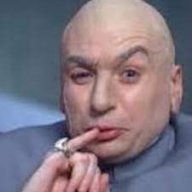 Site Founder, Site Owner, Administrator
Mar 31, 2010
38,694
9,544
2,535
Summary: Facebook is expected to go public next year, and some are saying it will be as soon as Q1, at a valuation north of $100 billion.
Facebook may go public as soon as the first quarter of 2012. The valuation could be pegged at north of $100 billion, according to people familiar with the matter cited by CNBC.
Last month was the first time we heard that Facebook's business was growing faster than previously forecasted and the company's profits were increasing quickly enough to make a valuation of $100 billion justifiable. So the $100 billion number isn't new, but the Q1 2012 timeframe certainly is.
http://www.zdnet.com/blog/facebook/rumor-facebook-to-go-public-in-q1-2012/1593