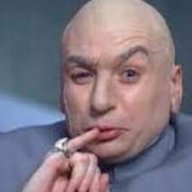 Site Founder, Site Owner, Administrator
Mar 31, 2010
42,159
14,465
5,105
Over the past several months I have had in my system two Anaconda Digital cables one being AES/EBU and the other S/PDIF
I have the ability in my system to do an immediate direct comparison between the 2 cables. After extensive listening I found this Anaconda Digital cable to be exceptional with respect to soundstage as well as top and bottom ends. I felt there was a slight edge to the AES/EBU over the S/PDIF but not so different to my ears that I could pick out one from the other in a statistically significant fashion. Ultimately I preferred the AES/EBU for no other reason than I like the secure feeling of the cable lock at each end.
What I liked about the cable is that it sounded like real music with an open soundstage and good top and bottom end with no apparent audible noise
Fast forward a few months and Caelin Cabriel making the following statement regarding a "revised" new version of said Anaconda digital cable.....
Revised Anaconda Digital Cable
The ANACONDA DIGITAL Cables have been revised. This includes the AES/EBU, S/PDIF RCA and S/PDIF BNC versions. Just to be very clear, there is nothing wrong with the prior cable as many people judged it to be the best they had ever used.

The revised cable uses a new conductor that we had been working on for over 2 years. It has VTX, Cohergenic conductors made from silver plated copper and Teflon insulation.

We then needed to decide what to do with the cable because it hasn't been long since we introduced the Anaconda Digital cable. We could have waited two more years and make a MKII cable or just make a higher priced digital cable. We didn't really like any of those alternatives. So, we said look, this is our reference digital cable and many of the people that bought it are our loyal customers so we decide to do free cable swap program.

That's right - anyone that bought an Anaconda Digital cable will get the opportunity to exchange it for the new revised cable, at no charge. We are working through dealers and the list of warranty card information to find the people that qualify. If you have any of the cables, simply contact Richard at cservice@shunyata.com for an RMA. We have already shipped replacements to dCS, Audio Research, Baetis Audio and many reviewers. Be a little patient as this is big list we are working through.

Cheers,
Caelin Gabriel
President
Shunyata Research
With an offer like that I was anxious to hear the old version versus the new version. So once again I got two cables in Anaconda Digital, an AES/EBU and the other S/PDIF
Initially I removed the old AES/EBU and installed the newer version and hence I was able to compare the new version AES against the old S/PDIF
Out of the box I have to admit that the cable sounded good but I did no listening until the cable had about 3 days of burn in
Finally I sat down to some serious listening and I'll be darned but this new Anaconda Digital AES sounded different than the old version in the following ways
1. How Caelin pulled it off I have no idea but this cable sounded so much more life like and close to the real event. The best way I can describe this more life like sound was "it sounds like analog"
2. No major change in soundstage dimensions but the soundstage now was so clean and airy as compared to the old version S/PDIF that I could literally walk around each note. The sound now sounded so clean when compared to the old version. I wondered whether there was some time correction on the cable because the sound now was so tight and coherent
3. Previously what I thought on the old version to be a great top and bottom end and compared to the new version, there was very obvious bloating of the bass on the old version. The new cable had a much more articulate bass which was so much better defined than the older version cable.
4. There is a sense of ease and effortlessness as to how the music is heard as well as a lot of air around singers and instruments. All of this to me sounded real, well analog I guess
I then put back the old AES, removed the old S/PDIF and inserted the new S/PDIF and waited another 3 days for burn in before listening. Well guess what? Suddenly things had reversed themselves as now the new S/PDIF cable sounded just like I described the new AES/EBU
In other words there was once again a feeling of the real event. I hate to say it again but this digital cable sounded just like analog. It was clean, no noise, no apparent timing issues such that once agin the bass sounded so much better defined
Finally a comment about the top end of this new cable as compared to the old
Again there was no noise. Singers seemed to be isolated in space and the treble was beautiful and if there is one thing I might have found was that the older Anaconda Digital was perhaps a bit bright and slightly fatiguing because once I switched to the new cables the music just sounded natural and normal.
I was lucky in that I was allowed to hold onto the old cables in order to do the comparison that I did above before returning the old version for a straight exchange of the old for the new
How can any owner of this cable refuse this noble gesture on the part of Shunyata to do a straight exchange.
This digital cable comparison for me really proved that Digital cables can and do sound different
The findings I reported above are only mine. Like anything we all hear differently and have different systems so this cable I'm sure might sound different in each
Suffice it to say this cable is so well priced that I believe it can run with the big boys
For both versions.......
Both are $1250 for 1 meter
$1438 1.5 meter